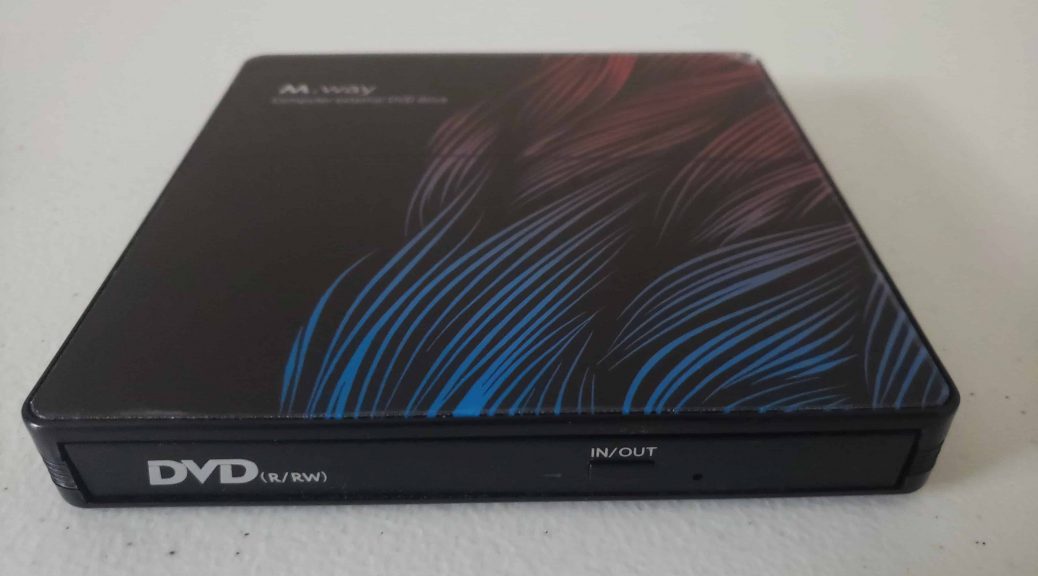 The M Way External DVD Drive Teardown
The M Way External DVD Drive Teardown
Hi everyone,
In this post, I will be tearing down the M Way External DVD Drive.
This is a slim external CD-RW/DVD-ROM Combo drive that can read and write CDs but can only read DVDs.
Let's begin with the teardown.
First, we must remove 2 screws that are found on the back to open the drive enclosure: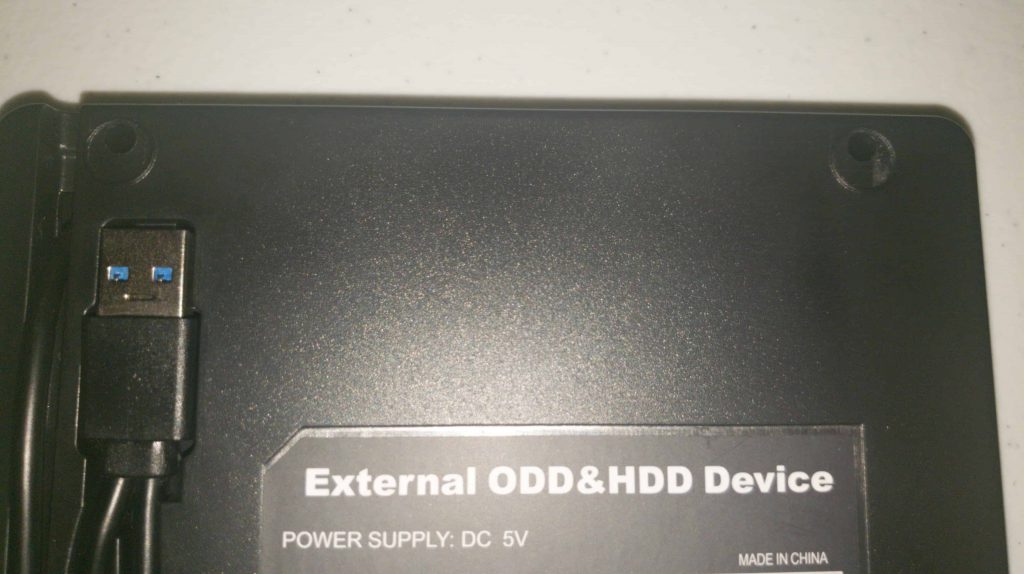 We can then open the enclosure:
We can see the DVD drive along with the board and USB Cable. We can also see that it seems that the USB cable is not actually soldered to the board.
Removing the DVD drive from the enclosure, we can see that the cable is in fact a Mini USB cable. This means the cable is not an actual USB 3.0 cable: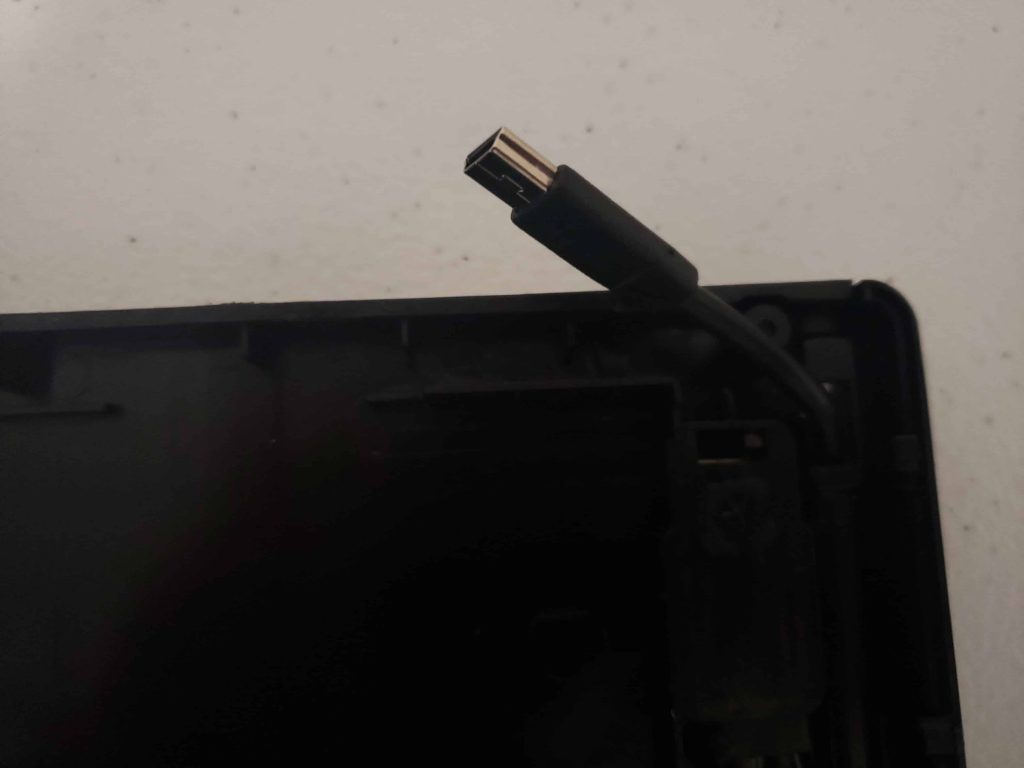 The fact that the cable is not soldered to the board is good news for us since we could replace it if the original cable goes bad or we want to use another cable.
On the back of the drive, we can take a closer look at the USB board: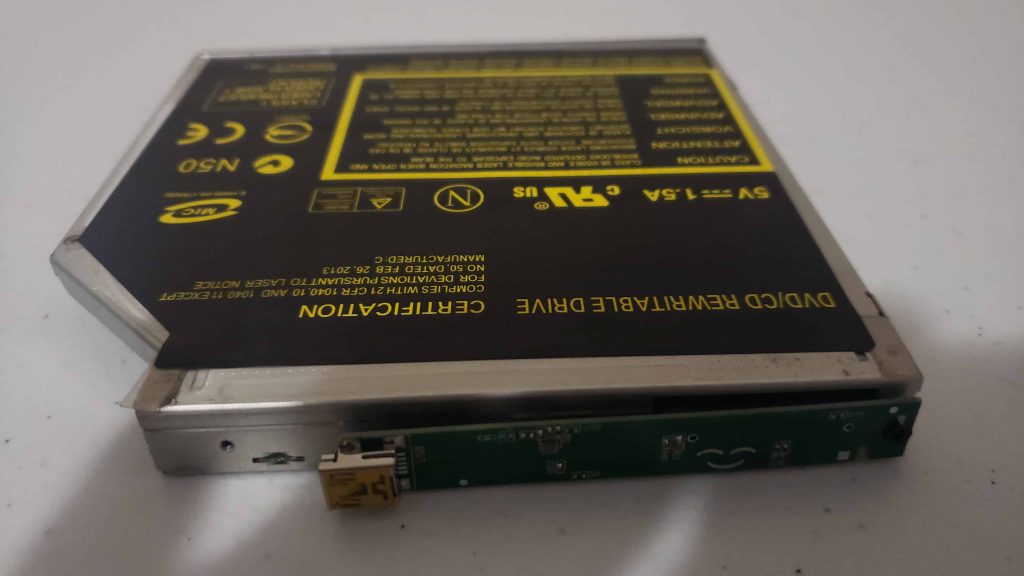 Taking it off reveals a nice surprise: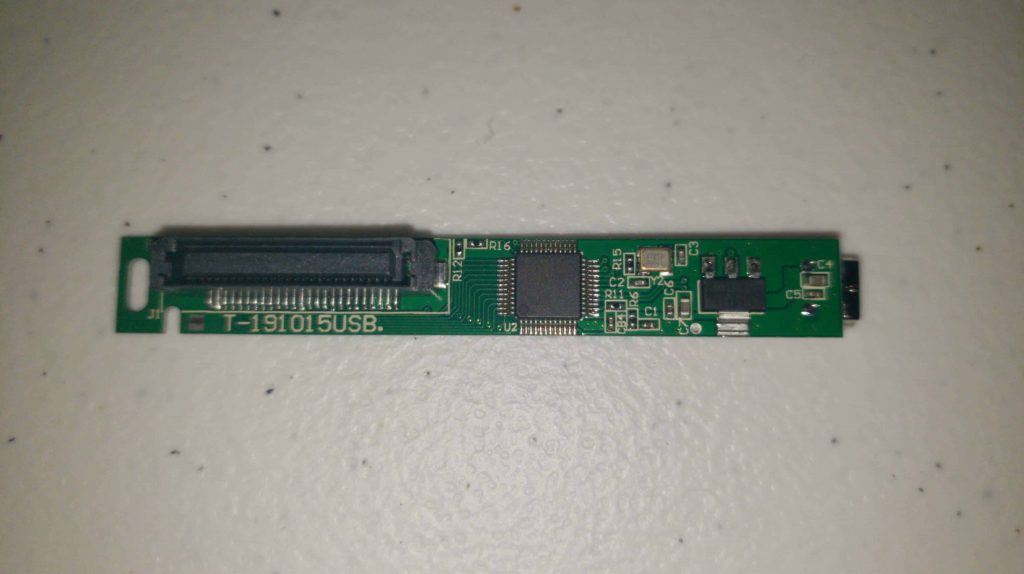 The board is a USB to PATA/IDE adapter. This is interesting and somewhat makes sense, since the drive is just a CD-RW/DVD Combo Drive, and back in the days, we could see tons of CD writers for laptops. It uses the Initio INIC-1511 IC.
Here, we can see the PATA/IDE conector of the drive: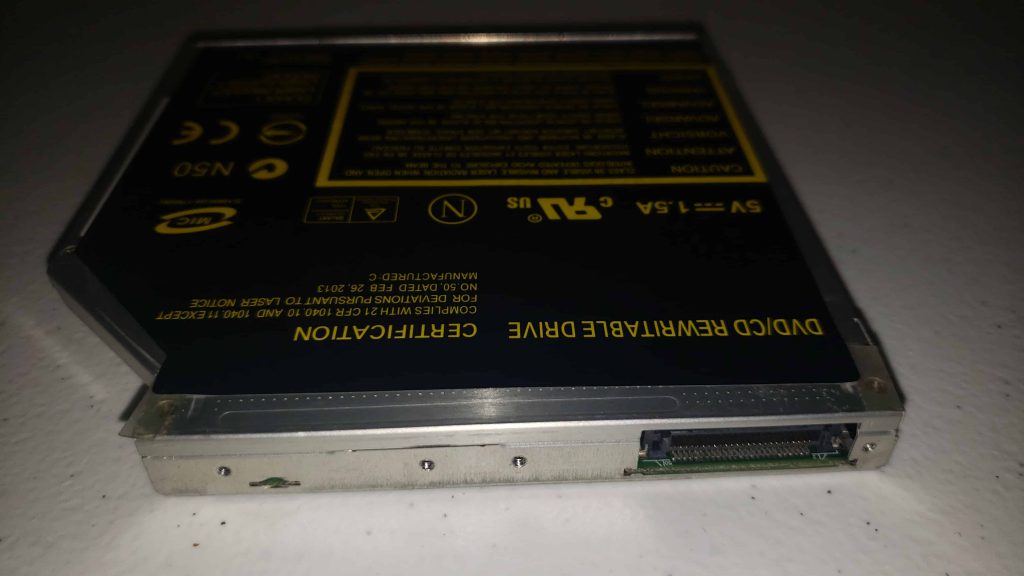 I decided to take off the sticker that it has on the top, revealing something more: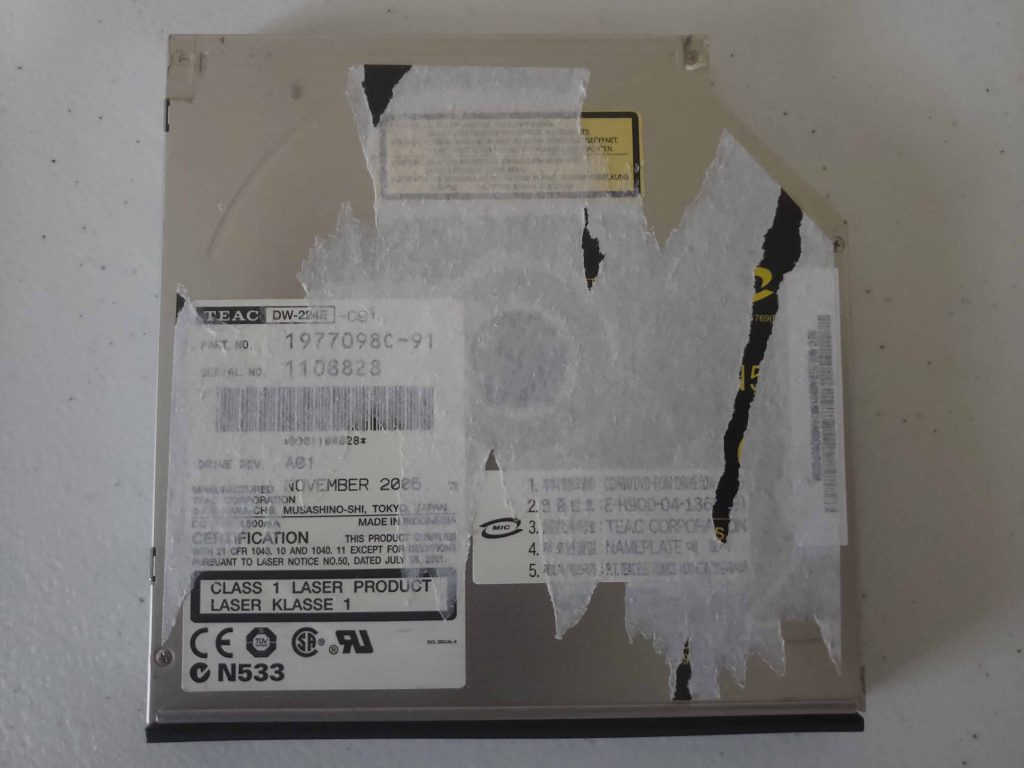 The included TEAC DW-224E-C drive was manufactured in November 2005. This could mean they are recycling old DVD drives or using refurbished drives. If this is true, this is good news for the environment, since they are repurposing drives that are in working conditions.
Here, I have the original drive connected to my computer without the enclosure: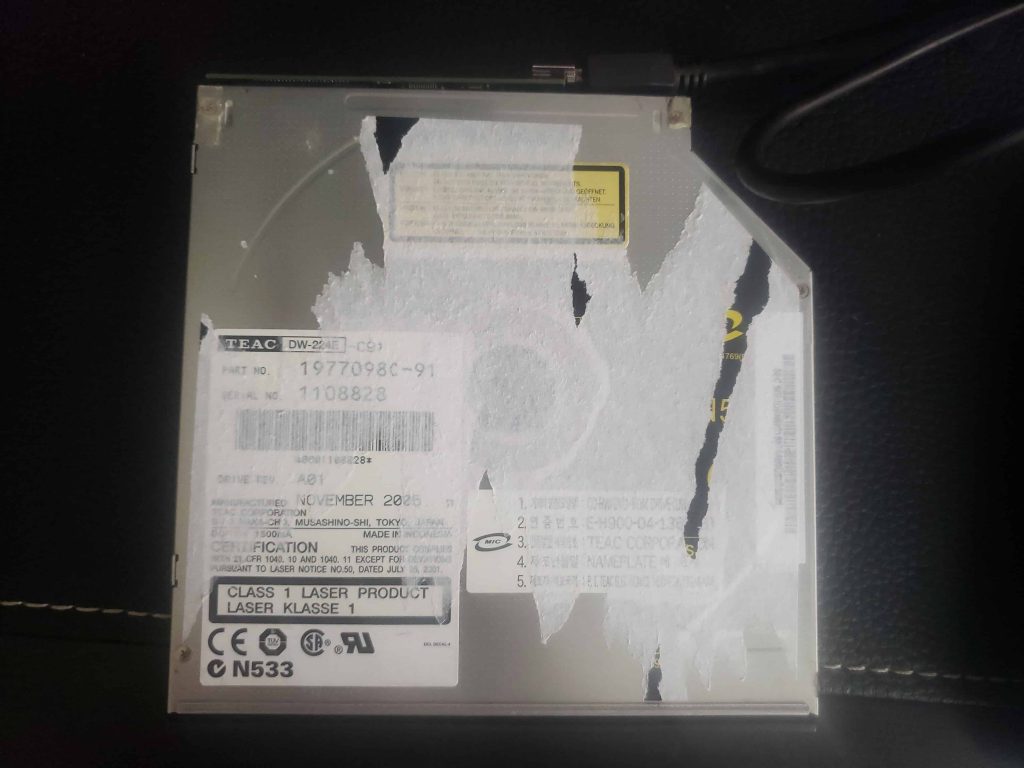 Because the drive is basically an internal drive on an IDE to USB enclosure, we should be able to use it with other drives. I tested it with an old Optiarc AD-7561A drive. This drive is a CD/DVD writer with Lightscribe technology, which I haven't used it for years: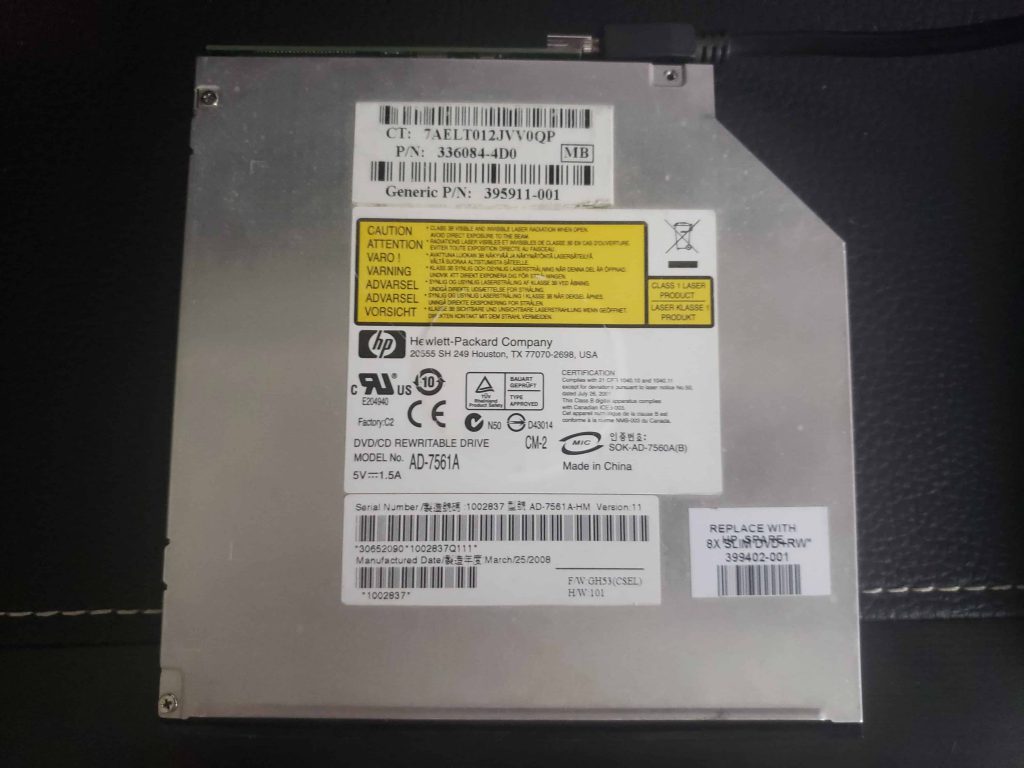 When I connected the drive to the board, and to the computer, it recognized it without any issues: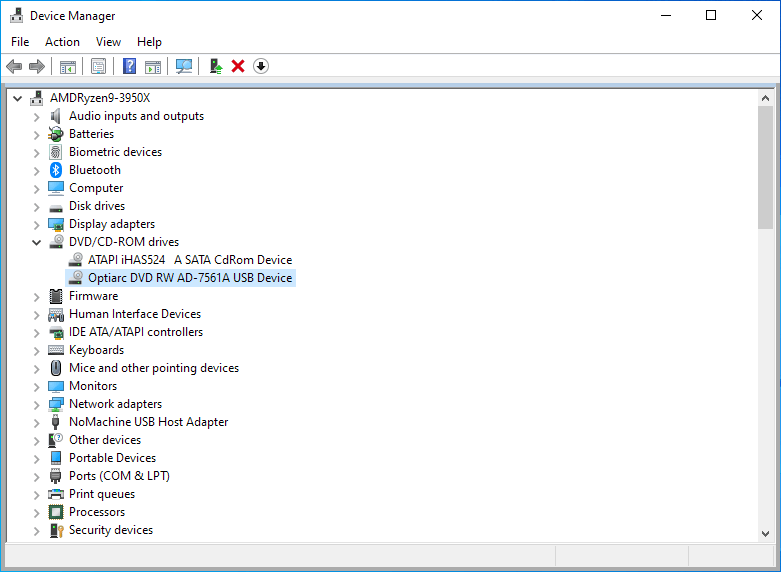 And here we can see its capabilities as reported by ImgBurn: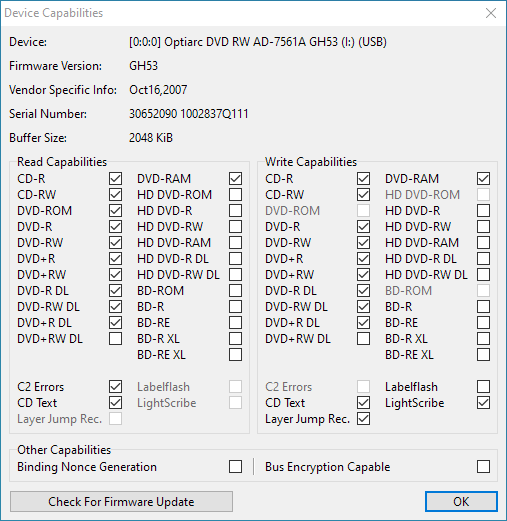 The Optiarc drive still works after a lot of years of not using it. This also means that we should be able to use other PATA/IDE drives with this particular USB board and exchange the original drive if it ever goes bad.
That's basically it for this teardown. If you're interested in getting this CD-RW/DVD drive, you can get it on Amazon here.