The TAIHE Gemini Monitor Survey
The TAIHE Gemini Monitor Survey
Hi everyone,
As a backer of the TAIHE Gemini Monitor, I have received the survey today: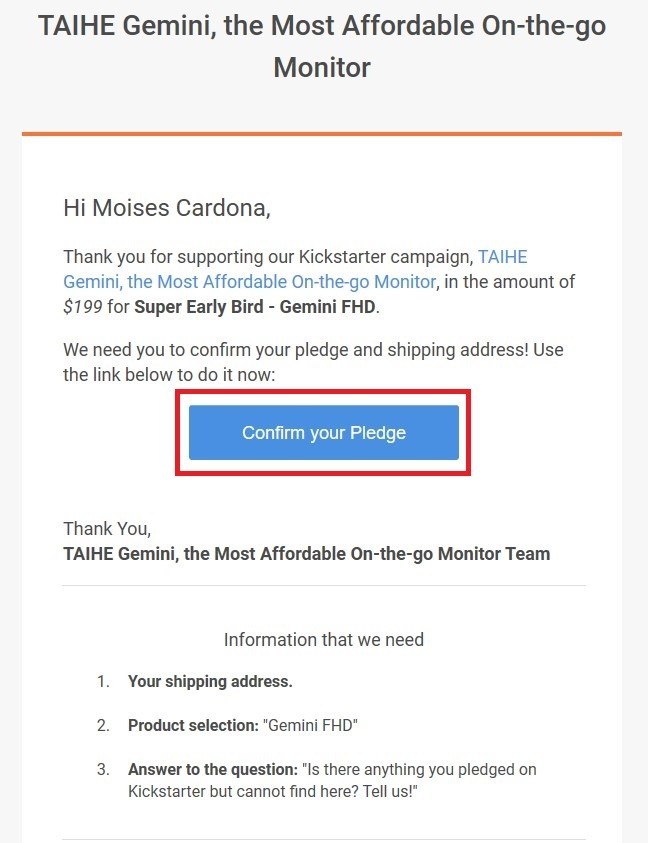 I've never had a survey sent using crowdox, which is the survey system TAIHE is using to collect backer details such as their main pledge, extra items, and of course, shipping address. I clicked the Confirm your Pledge button to have the survey started and filled as soon as possible.
I was then sent to their site where my pledge for the Gemini FHD showed up. Since this was correct, I confirmed it by clicking the Confirm & Choose Options button: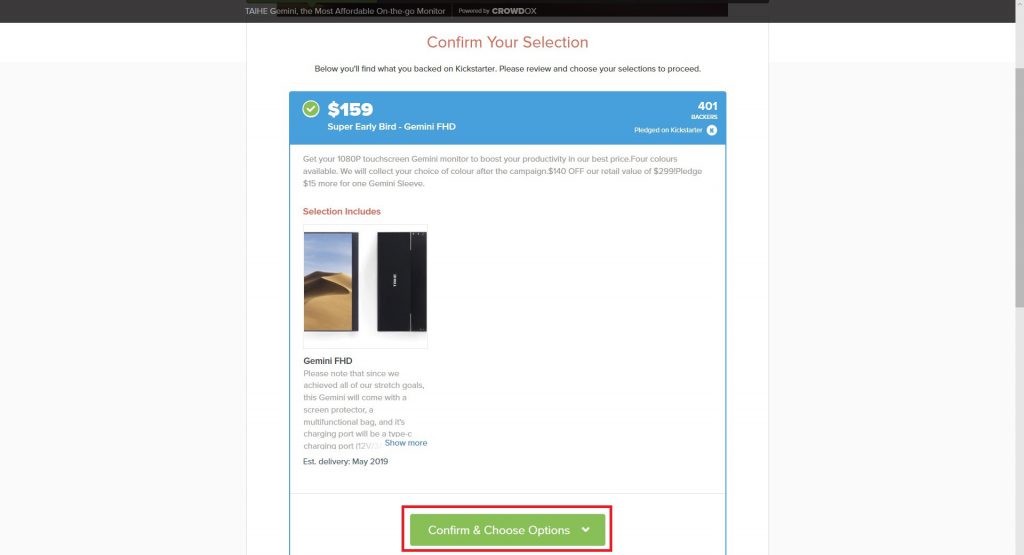 I was then able to select the country (maybe for shipping), the color, and selected Yes in the question about if I've already paid for it in Kickstarter, since as soon as the campaign finished, the pledge amount was charged.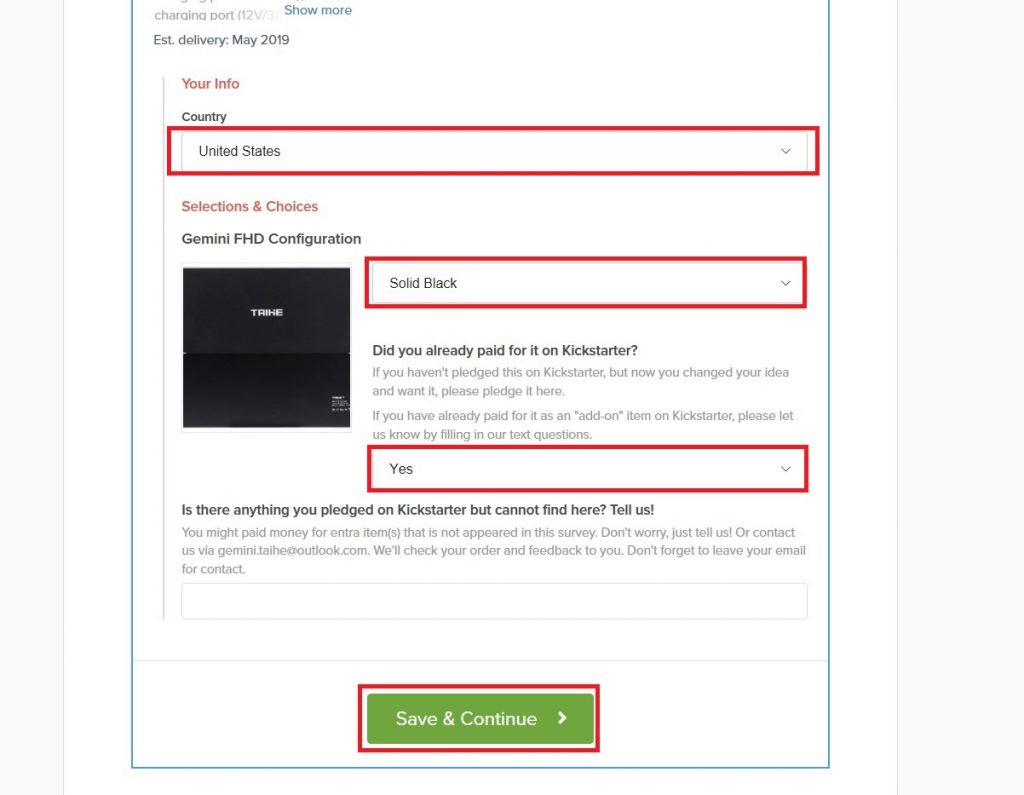 Pressing the Save & Continue button, I was presented with the extra accessories. I added $15 in the campaign to receive the Gemini Sleeve, but I had to select it manually here by pressing the Add to Purchase button as it wasn't chosen automatically: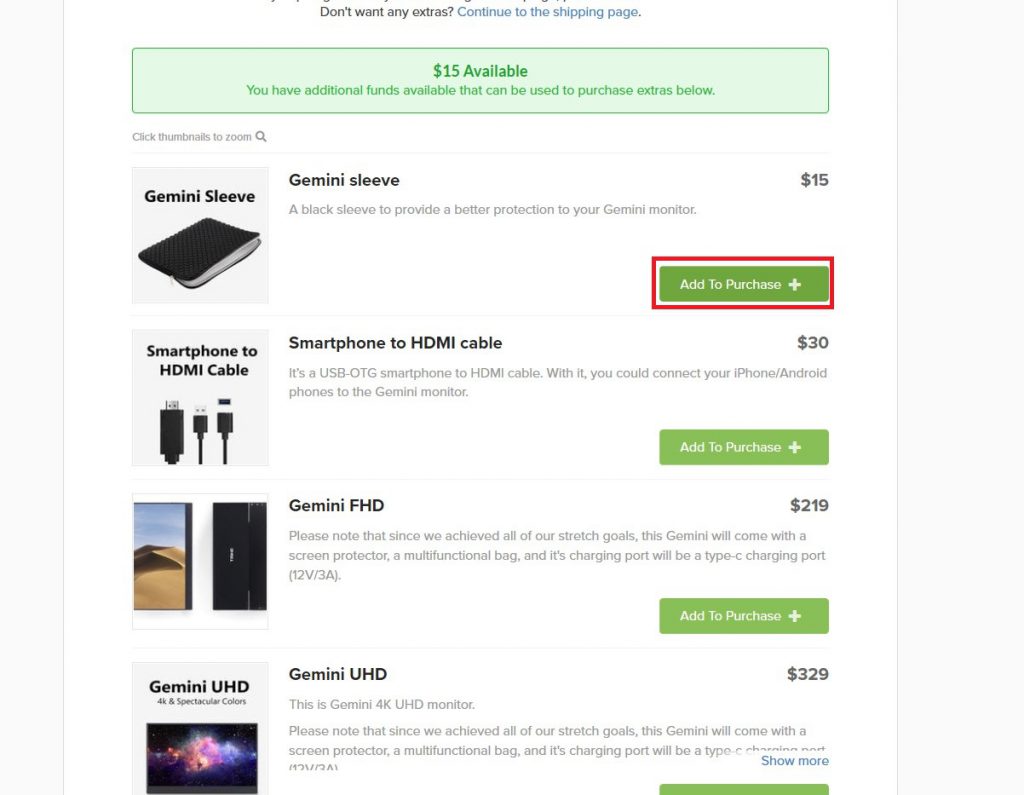 Then, it allowed me to set the quantity. I pledged for just one monitor, so I just leaved the quantity as 1: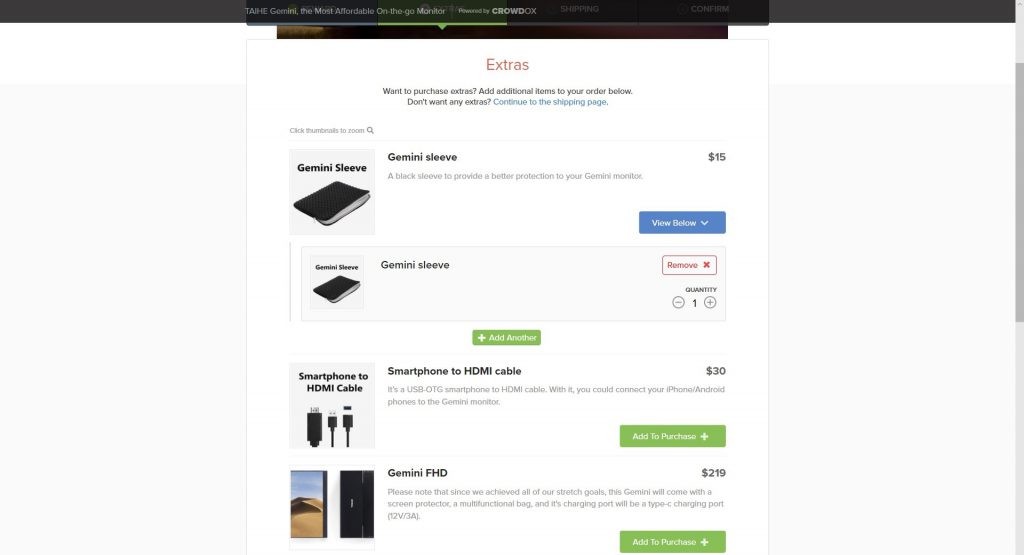 I then proceeded to the next step by pressing the Save Extras & Continue button: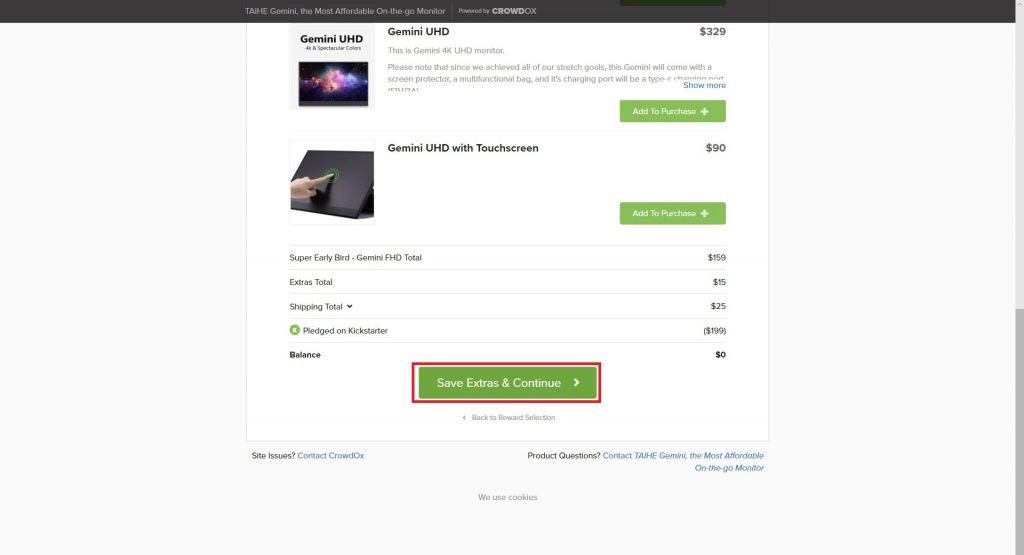 Next is the shipping address form. Once filled, just press the Save Address & Continue to Confirm button: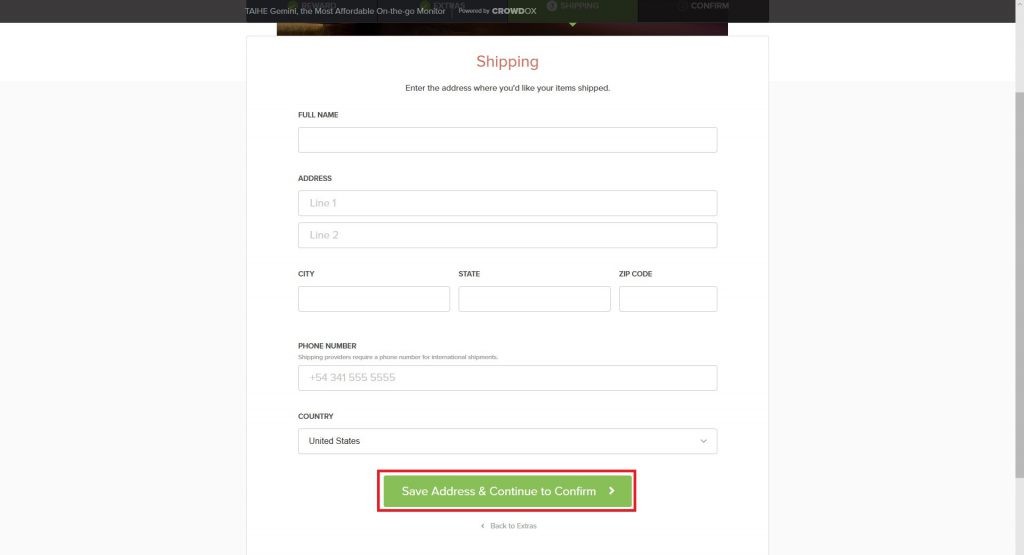 It will show us an overview of the reward item, extras, and shipping details: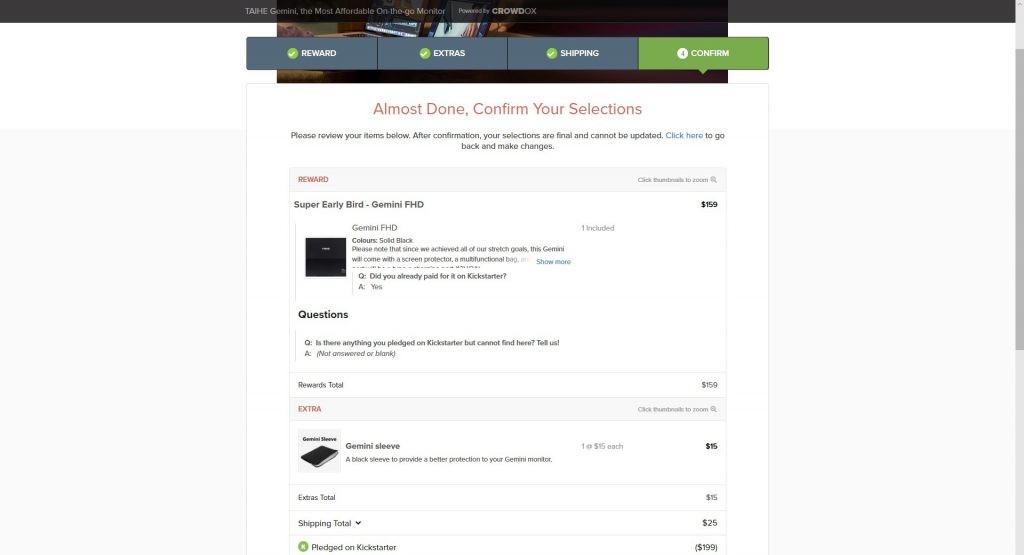 If everything looks right, you'll just need to press the Complete & Finalize Selections button: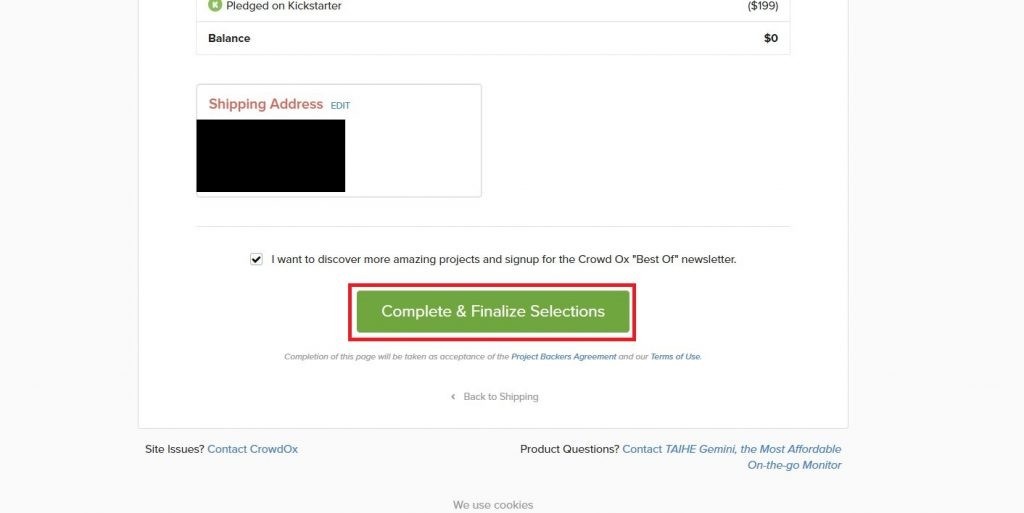 And that's basically it! A confirmation will be shown and an email will be sent to you: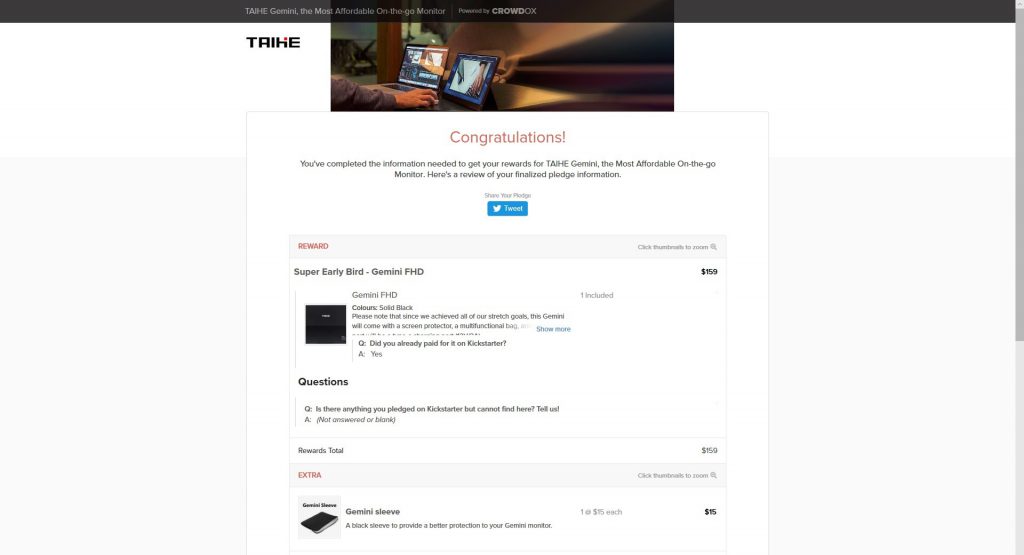 So now, it's a matter of following the project progress through their Kickstarter page and wait for the reward to be shipped, which has a delivery date for May.