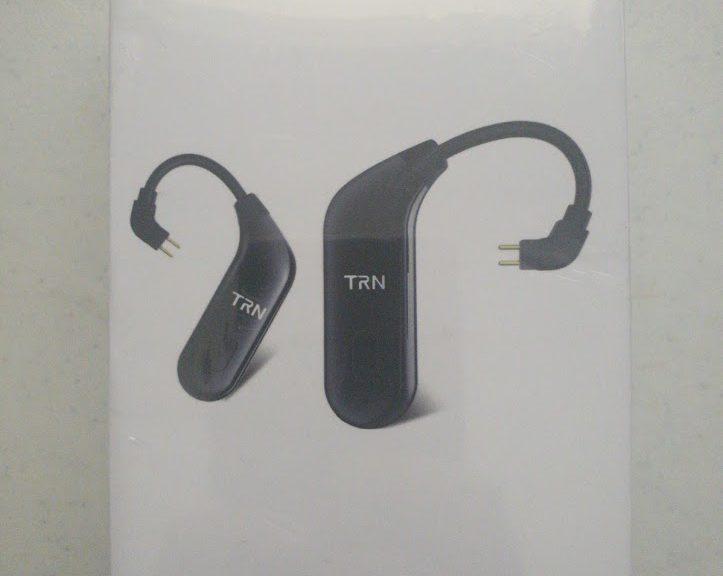 The TRN BT20 2-pin 0.78mm IEM Bluetooth Adapter
The TRN BT20 2-pin 0.78mm IEM Bluetooth Adapter
Hi everyone,
Today, I'll be reviewing the TRN BT20 Bluetooth adapter for 2-pin In-Ear Monitors (IEM):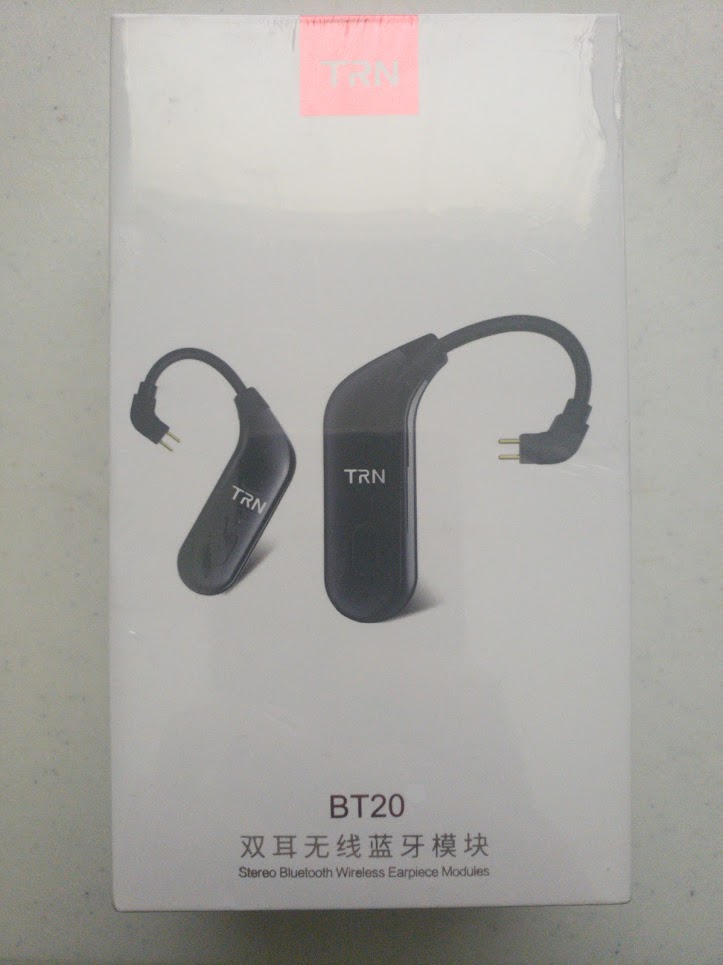 The TRN BT20 is a Bluetooth 5.0 adapter that is available in 3 different versions:
2-pin 0.75mm
2-pin 0.78mm
MMCX
The version I purchased is the 2-pin 0.78mm for my KZ ZS7 IEM's.
The adapter syncs together to bring you stereo sound. It uses a Realtek Bluetooth 5.0 SoC that while it is not specified which specific chipset it's being used, I suspect it may be using the Realtek RTL8763B.
Because of it using a Realtek chipset, it doesn't support the aptX audio codec, but it does support AAC along with SBC. This means that when paired with an iPhone or Android device, it should use AAC instead of SBC, and for backward compatibility, the SBC codec will be chosen if a device lacks the AAC codec.
Packaging
The packaging is very simple, as can be seen in the following images:
Here, you can see the sides: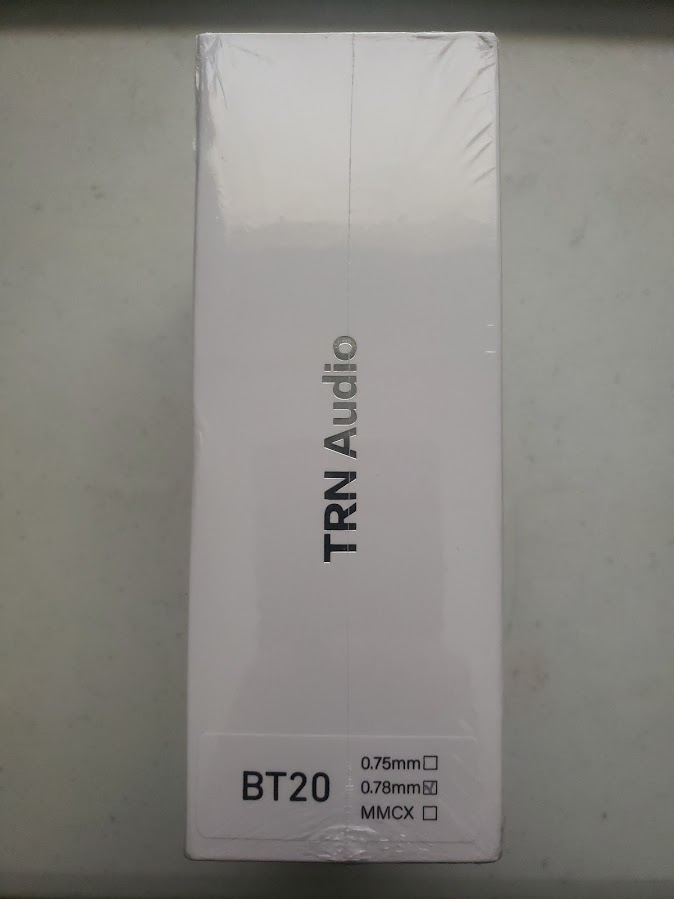 And here you can see the back: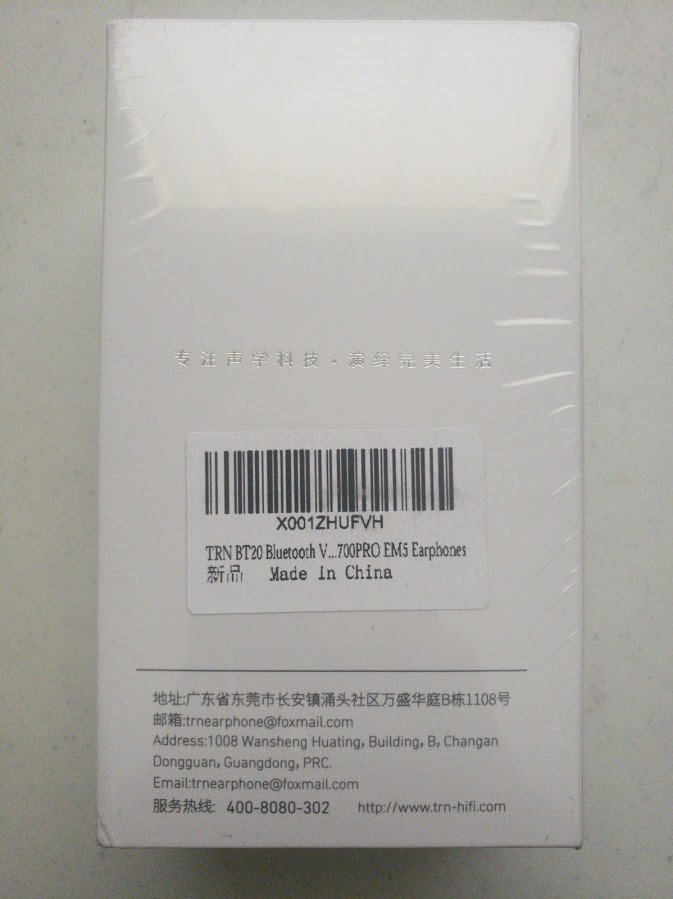 To open it, you have to slide the box outside:
Opening the box, both pieces of the TRN BT20 are revealed:
As you can see, they are very well protected and can be easily taken out:
Continuing unboxing the box, we need to take out the cable and manuals which are after taking out the following:
There's a Micro USB Y-Cable that allows us to charge both Bluetooth pieces at the same time: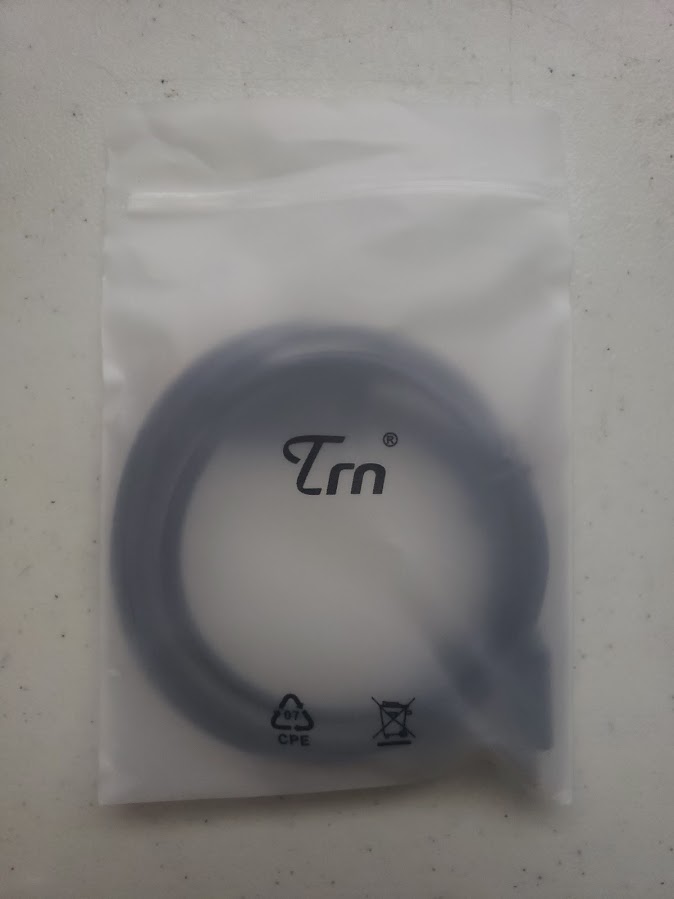 Finally, we have the manual, warranty card, and the card that says it passed quality checks:
Using the TRN BT20 with the KZ ZS7
I was using my KZ ZS7 IEMs with a Revonext 3.5mm 3-button cable before using this TRN BT20 Bluetooth adapter.
I removed the IEM from the cable so that I can plug them in the adapters:
Plugging them was straightforward and they are tightly attached:
Fitting
This is a part where these don't work well with my ears and the KZ ZS7.
This adapter is supposed to be hanged behind the ears: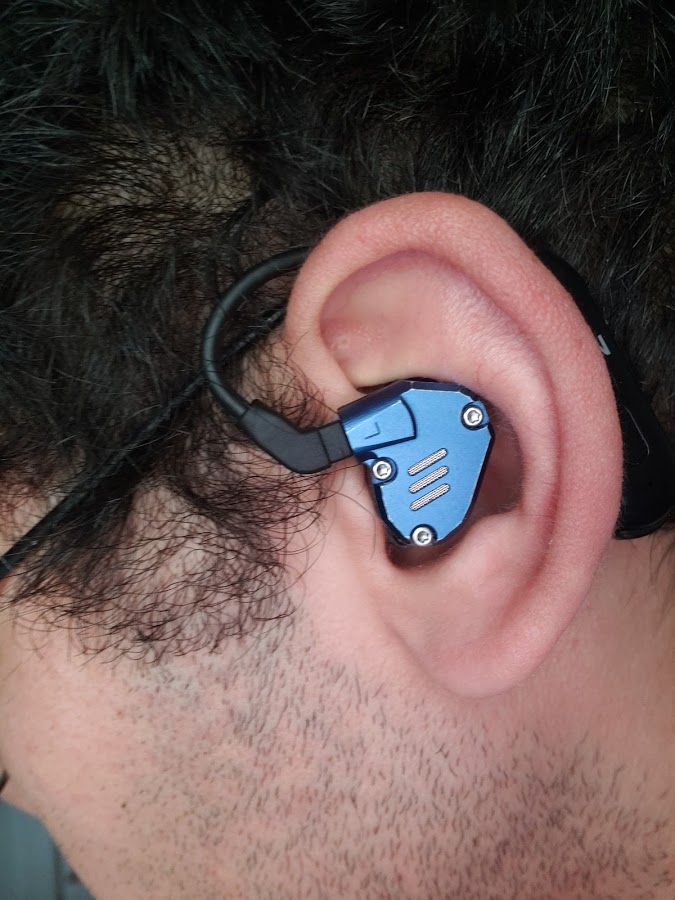 Unfortunately, My KZ ZS7 doesn't get sealed in my ear and the TRN BT20 pushes them out, so I'm using them without hanging them behind my ears: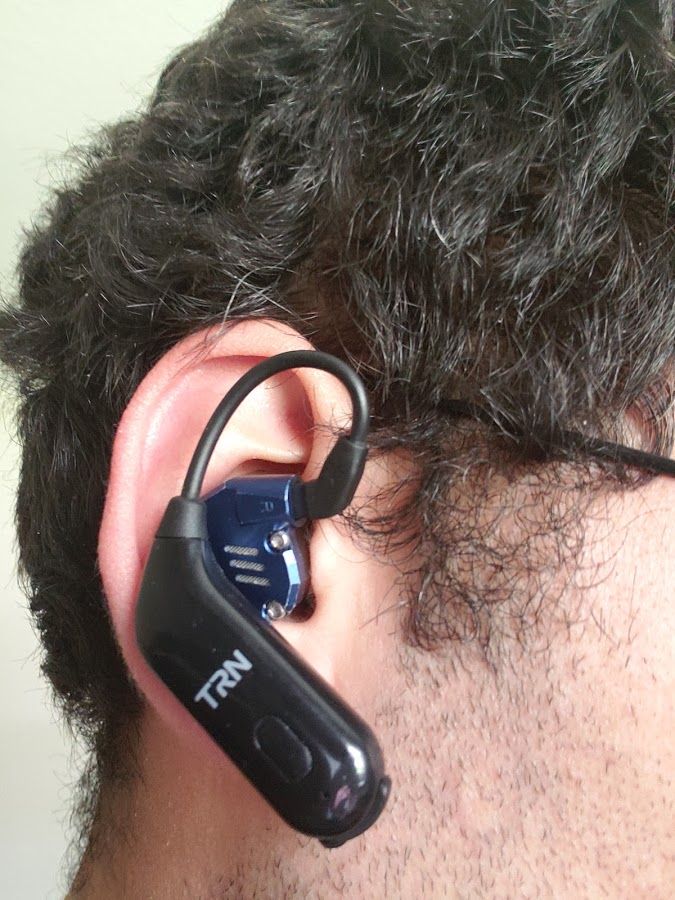 They are not heavy and now my KZ ZS7 seals fine in my ears. I think if TRN releases a version of the BT20 with a larger ear hook, then they may fit better. Otherwise, I don't have a problem using them this way.
Pairing
Pairing the TRN BT20 with my phone was extremely easy. You just turn it on and it will enter in pairing mode automatically. From there, you can choose it in your phone and it will pair:
Charging
I haven't yet discharged the TRN BT20 battery entirely, as I don't listen to music at loud volumes. My Android phone reports 50% of battery left after about 3 hours of continuous usage. The volume is set around 1/4 of the slider and that produces a comfortable audio level to my liking. Past it, and it's too loud. As mentioned above, the TRN BT20 supports the AAC audio codec which my phone is using. Because of this, charging normally takes around 45 minutes (Remember I have not discharged this completely). I'm not using the supplied cable to charge them. Rather, I'm using the UGREEN Micro USB Y cable: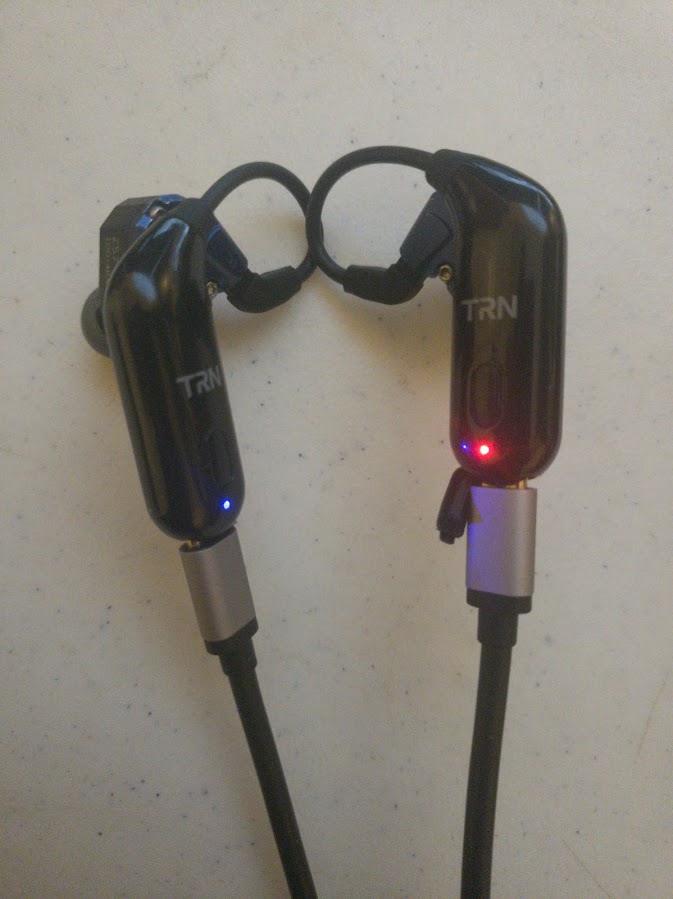 There's one side that will always charge faster because one side acts as a receiver while the other is receiving and transmitting the audio to the other BT20 side. I have paired the left adapter to my phone so that one takes a couple of more minutes to finish charging.
Audio Quality
I'm actually surprised by the quality of these. I think, personally, that the TRN BT20 has an advantage given that it uses a Realtek SoC on both sides. This means each side is decoding its own audio channel. This is similar to how balanced DACs work, in that each DAC decodes a specific channel. This has the advantage of improving the sound stage and channel separation. That's exactly what I'm experiencing with the TRN BT20. The tonality is just awesome.
Because each side is decoding their own corresponding audio channel, I feel this improves the sound separation much like how balanced DACs work, except that there are no cables around.
It's true that the TRN BT20 doesn't support aptX nor LDAC, but given its ability to decode AAC, the audio quality is of very good quality. Even using the SBC codec, I find the quality to be amazing.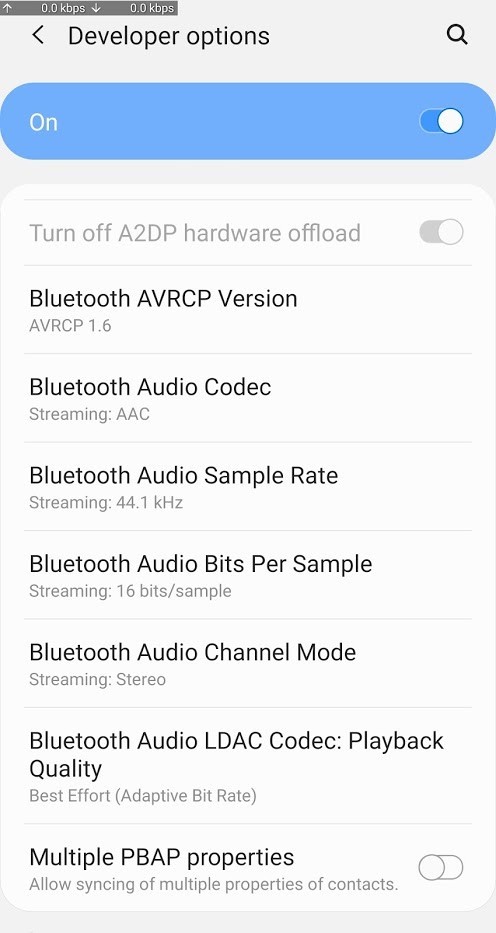 There's a bit of a hiss when used with sensitive IEM's, but it's way less than other Bluetooth adapters, especially those that are not using dedicated audio DAC's in their implementations. The sound quality is not degraded because of this, but I'm sure some may not like the hissing.
Overall, I'm pleased with the sound quality, and I'm using this Bluetooth adapter rather than my USB DACs with their cables.
Compatibility
I've been using the TRN BT20 with my Samsung Galaxy S9+, where it uses the AAC audio codec. The sound quality is excellent.
I also tested this with my HiBy R3 and Hidizs AP80 which I use as a DAC and Bluetooth transmitter to transmit my PC audio to the BT20. In this case, the SBC codec is used, as Hiby OS does not support transmitting AAC audio yet, although HiBy replied to a comment saying they may add this in a future firmware.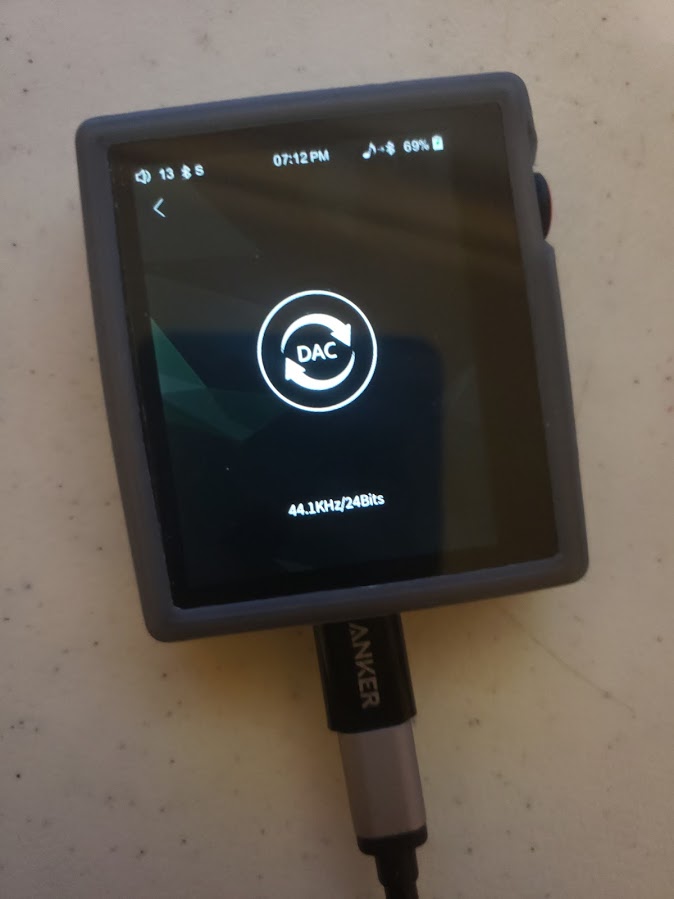 I normally set the volume between 7 to 13. Going up, it is too loud.
The only problem I found is that when using some Qualcomm transmitters with Windows, the volume will be extremely loud.
Conclusion
At around $33-34 on Amazon, you can't go wrong with the TRN BT20. They do not have aptX, but their ability to decode AAC means the audio quality is not compromised.
The use of Realtek on both sides means each side decodes their own channel audio, which can improve the sound separation and sound stage.
There's a bit of hissing which could be distracting for some, but it's not very noticeable compared to other adapters.
The battery life is great and will last some hours. Charging should take at maximum 2 hours, but it charges in way less than that, having a 70mAh battery on each side, and charging at about 50mAh, it should take about an hour and a few minutes.
Unfortunately, it's the fitting that didn't work for me, but this part is one that depends on the IEM's being used and your ears.
I'd rate this 4 out of 5, that last star being because of it not playing nice with my ears.
You can get the TRN BT20 on Amazon. Select the version that is compatible with your IEMs: