USB 2.0 to Slimline SATA Cable Overview
USB 2.0 to Slimline SATA Cable Overview
Hi everyone,
In this post, I'd like to show you this product I found on Amazon.com.
If you have ever had a laptop, you may have recycled them when they die or it's no longer usable, but some people remove their parts like RAM, Hard Disk Drive/SSD, and Optical Units, or maybe you have got a new shiny DVD or Blu-Ray drive to replace your laptop drive. In any of these cases, you may have DVD drives around you that you are not using anymore but they work perfectly.
Meet this USB to Slimline SATA Cable: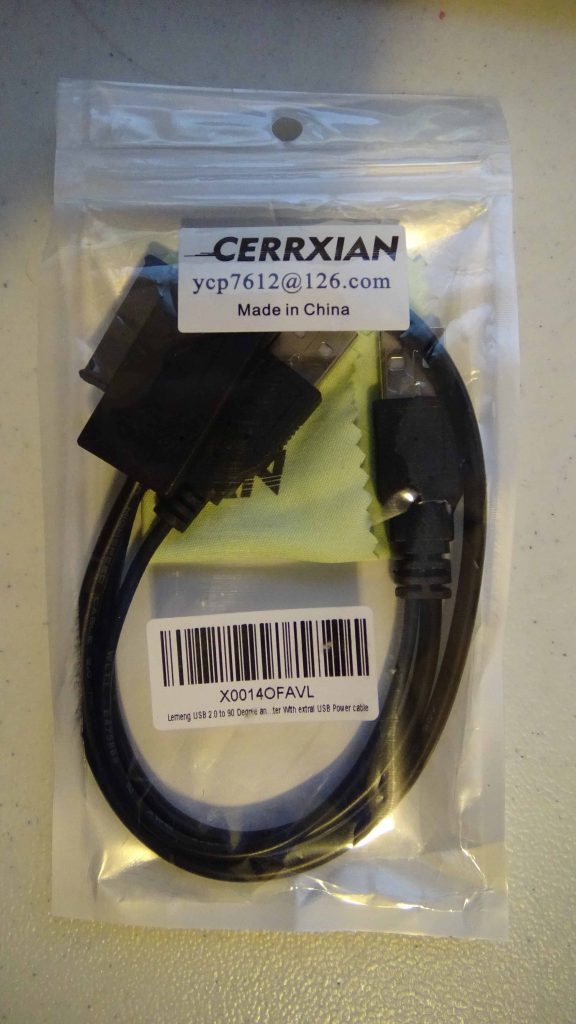 This cable is a Y-type USB cable, meaning that you have 2 connectors. One of them is used for Data and the other is used for Power in case the USB port on your machine can't provide enough power. On the other end, we have the Slimline SATA connector, which fits our Slimline DVD drives: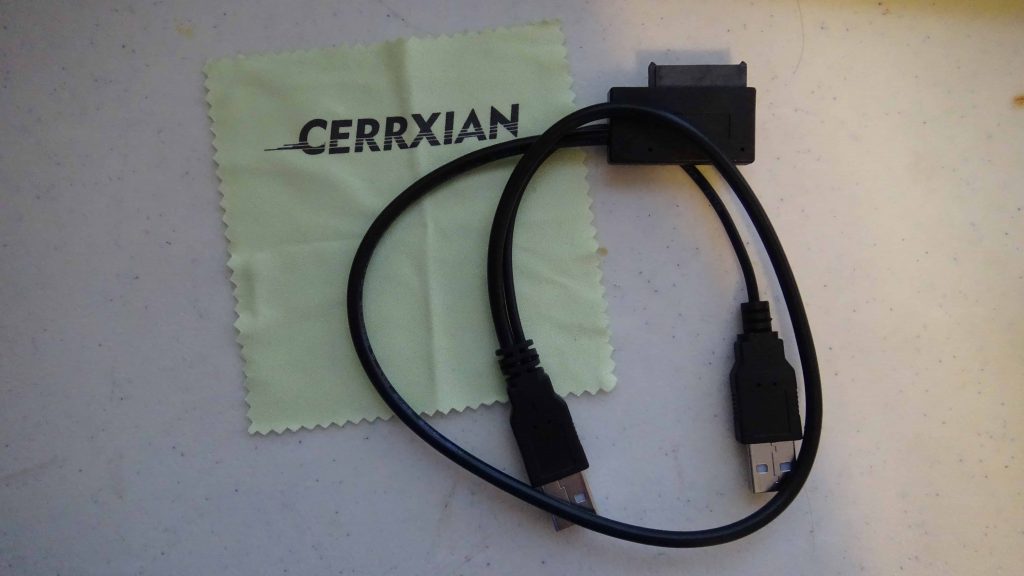 It also came with a cloth to clean our disc media.
Here's a closer look at the cable: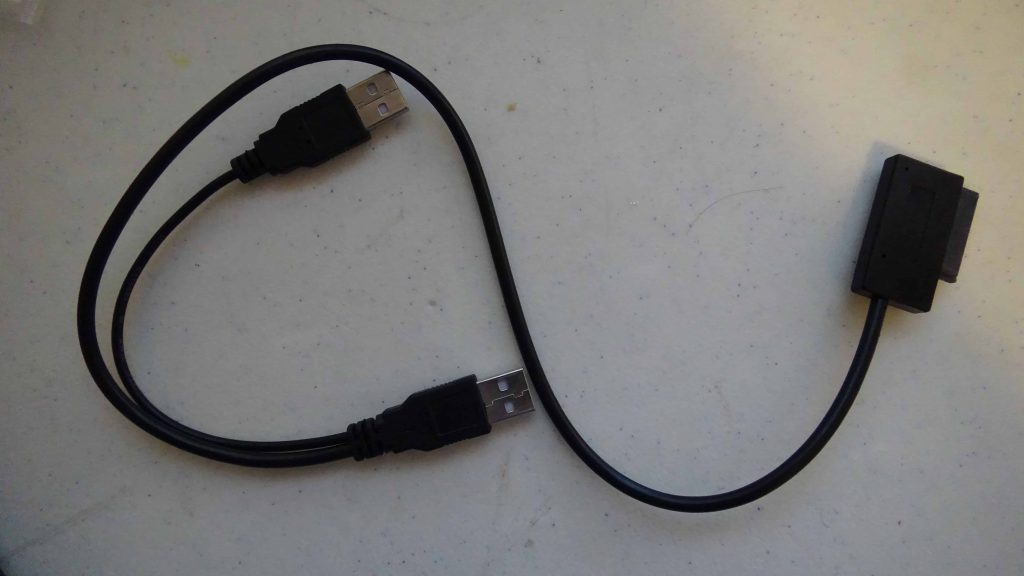 You can see all three connectors there. When browsing on Amazon, almost all of the cablers were a standard cable with 2 ends only, but I believe these Y-type cables should still be sold as there are some situations where a port can't power a device like when using an unpowered USB hub. This is a real deal to me when it comes to purchasing these types of cables.
A closer look at the Slimline SATA connector. You can clearly see that it says Slimline SATA in it: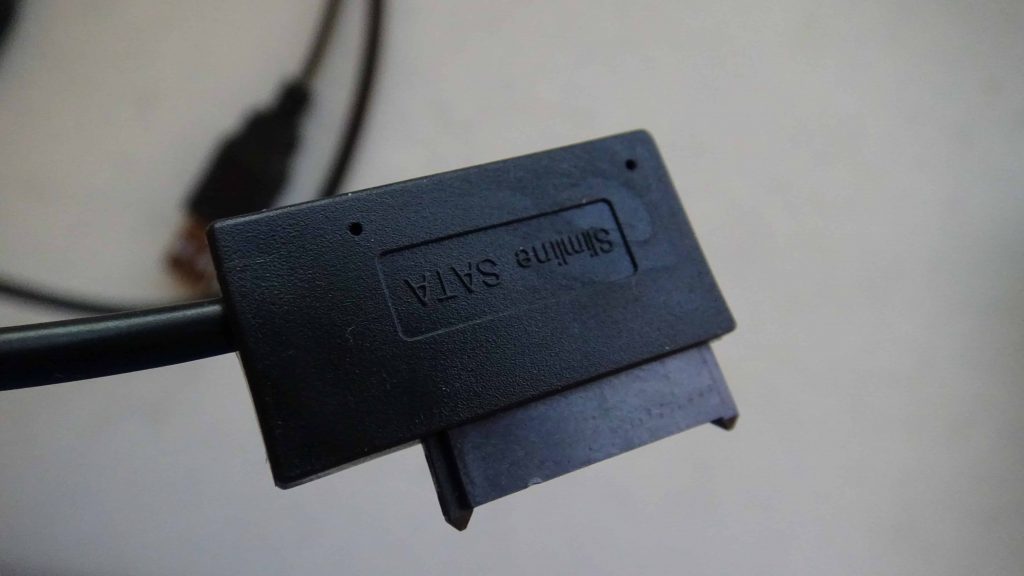 A closer look at the pins: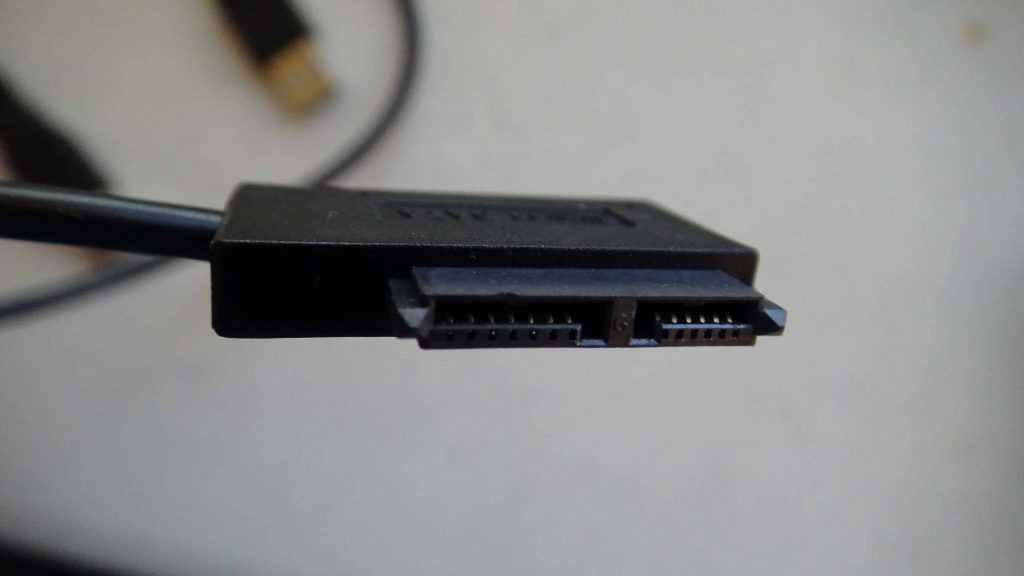 Now, it's time to test this cable. Here, I'm using an LG Super Multi DVD Drive, model GT20L. This is an excellent drive I've had for years and the reason I got it was because it has Lightscribe in it, allowing me to etch labels on the unfortunately abandoned Lightscribe media:
We're going to connect the cable to the drive: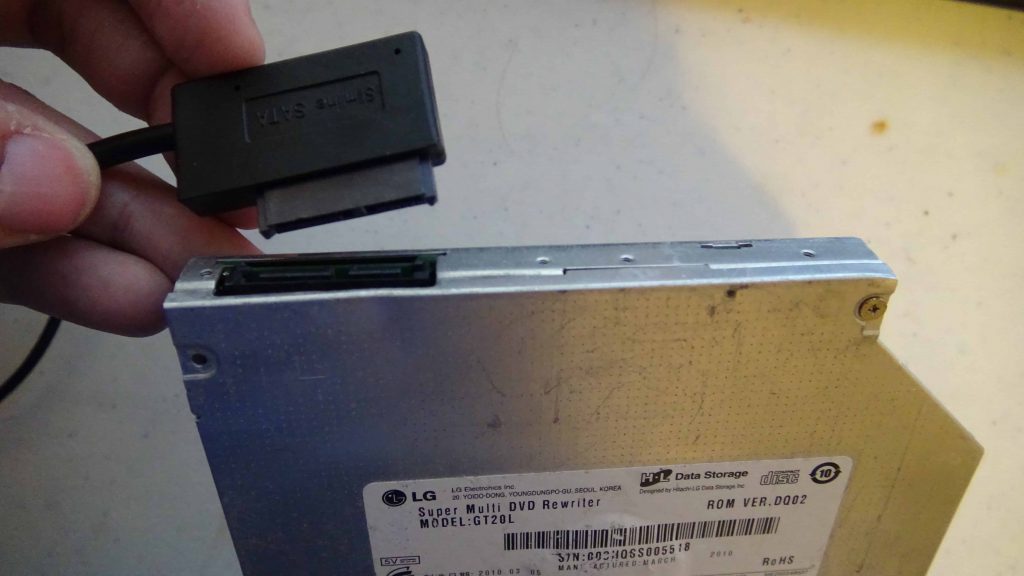 Cable connected:
And finally, the drive connected to this USB 2.0 hub, while the other USB end is connected to a USB Extender to a Wall charger:
So, with this cable, I'm now able to use this DVD drive at USB 2.0 speeds. I'm using it mainly to listen to my Music collection. I still prefer to buy music CD's instead of digital versions of the albums: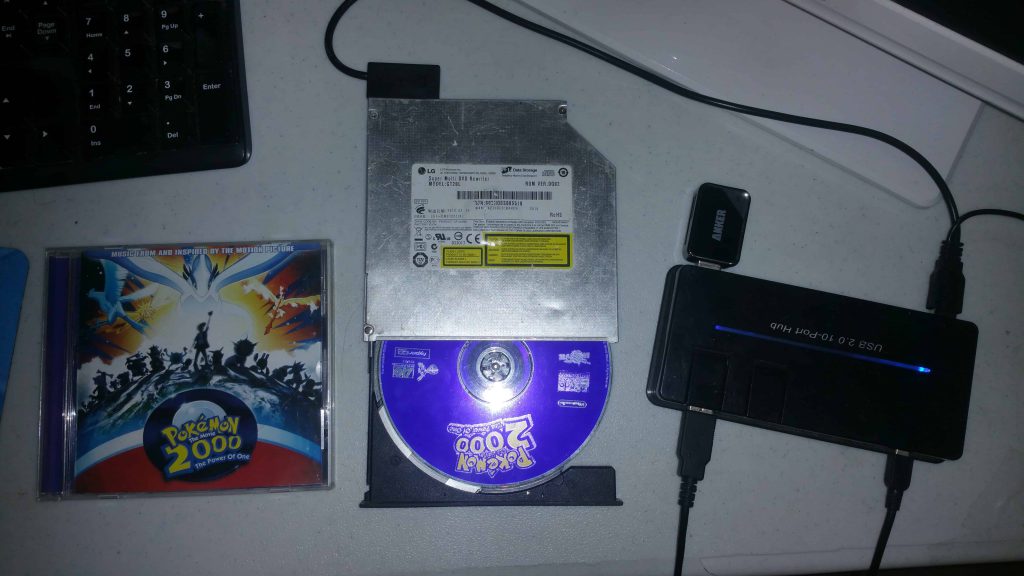 I haven't had any issues at all with this cable, which I got and it didn't had any review on Amazon at the time I purchased it.
You can get this cable on Amazon here.
Hope you enjoyed this article!