Diamond 5 Year Badge for Microbiome Immunity Project from World Community Grid
Diamond 5 Year Badge for Microbiome Immunity Project from World Community Grid
Hi everyone,
Yesterday, I got the Diamond 5 Year Badge for the Microbiome Immunity Project from World Community Grid. The badge is the following: 

This badge is awarded after contributong 5 Years in CPU Time. As I've explained in my previous badge achievements, CPU Time is like real time, except that the time is dependent to a workunit and per thread. For example, If I have an 8 Core AMD Ryzen 7 with Simultaneus Multithreading enabled, making it 16 threads total, and I get 16 workunits from this project and they are running simultianeusly, it means that the time is multiplied by 16 because all 16 threads are running the project application. In other words, CPU time is the time a workunit has ran in the PC. 16 Workunits running for an hour means 16 CPU Time hours.
This is the notice I got in BOINC (Berkeley Open Infrastructure for Network Computing):

(Yes, I need to update BOINC)
Here's my stats up to this point: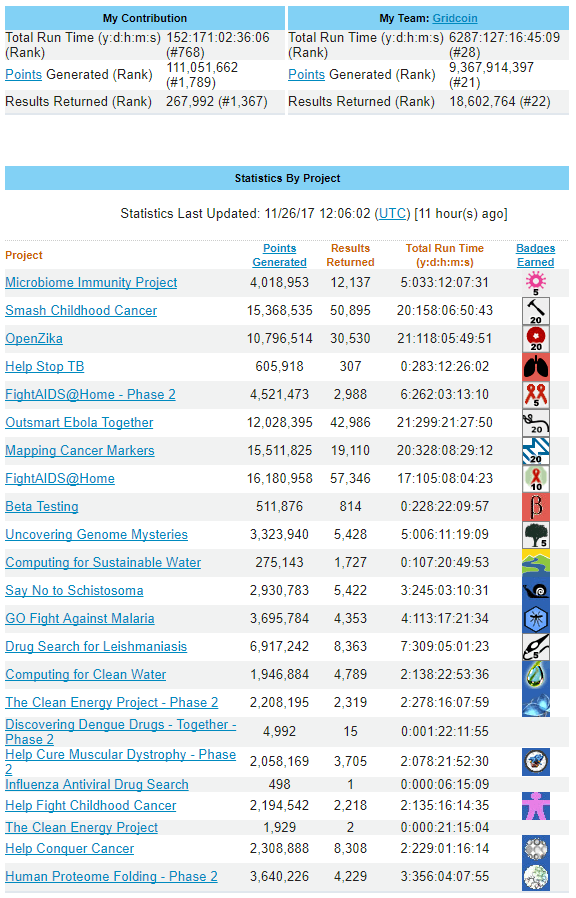 Here are more stats: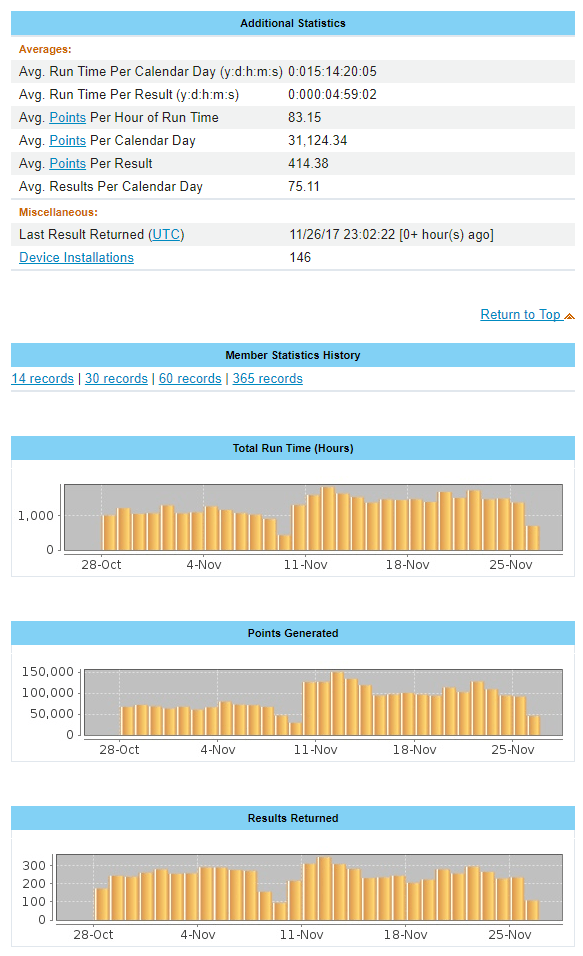 I'm contributing to the current active projects in World Community Grid 24/7 in a variety of devices.
Keep an eye for future achievements!