Avantree Clipper Pro Wireless Receiver/Adapter for Headphones Review
Avantree Clipper Pro Wireless Receiver/Adapter for Headphones Review
The Avantree Clipper Pro is a Bluetooth adapter where you connect your headphones to it to turn them into Bluetooth. It is an amazing adapter because there are still some really good headphones that are only available wired, or they also have Bluetooth connectivity but lacks the aptX audio codec which this Bluetooth adapter has. It has aptX and aptX Low Latency codecs, so when watching videos, as long as the device you're using also supports the aptX Low Latency codec, you will not notice lip-syncing issues. Otherwise, the adapter will work only in aptX mode or in SBC mode. This adapter is also Bluetooth v4.2!
I use this adapter with my JBL Synchros S200, which are by far my favorite in-ear headphones, having tried other headphone brands and me not satisfied with the sound, I decided to get this Bluetooth adapter to turn the S200 into Bluetooth.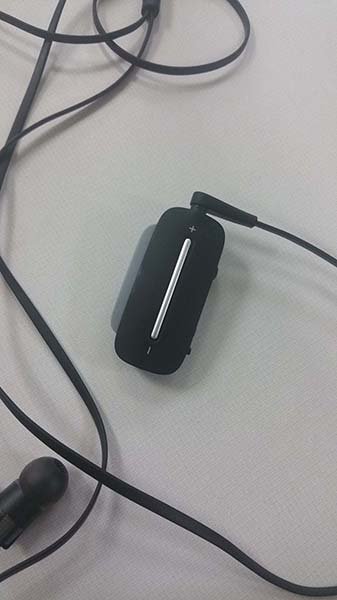 Before I got the Avantree Clipper Pro, I previously owned the Jabees IS901 both the v3.0 and the v4.1 versions. Of those 2, the v3.0 sounded a little better than the v4.1. Unfortunately, I lost it at the airport. I think I left it in the airplane while I was picking up my carry-on baggage, so I decided to buy the newest model, the Jabees IS901 v4.1. It has to be noted that the v3.0 model was accidentally dropped into a cup filled with Sprite/7up and it survived XD. I really liked that model, but it was replaced with the v4.1 version… So the Jabees v4.1 arrived and it was an "improvement" from the v3.0. Now the Jabees IS901 v4.1 talks, saying "Power On", "Pairing", "Maximum Volume" and lots of more messages, but unfortunately, it didn't last long. First, the 3.5mm headphone jack became bad, so I dismounted the adapter attempting to fix it, and I did! The audio was fixed, but a few days later, the battery suddenly died. It would only work when the Jabees IS901 v4.1 was connected to the micro-USB cable, so I got rid of the now non-functional Jabees IS901. (Jabees, if you're reading this, I still like your products 🙂 Don't take it personally)
After looking up on Amazon for other Bluetooth Adapters, that's where I noticed the Avantree Clipper Pro, and the aptX Low Latency codec, along with the Usable when Charging feature were the factors that made me get this, as the Jabees IS901 would disconnect and turn off when I plugged in the charger. The Avantree Clipper Pro doesn't have this issue. Yay! The battery should last up to 6 hours but I've still haven't got the low battery warning after continuously listening to music.
Pairing the adapter was as simple as pressing the MFB button for a few seconds, and I paired it with my 2 phones, a Samsung Galaxy Note Edge, which should have the aptX codec, and the Blu R1 HD, which doesn't mention the aptX codec anywhere and is unlikely that it has the codec. In both cases, the sound came beautifully, almost like if I were listening to the music completely wired, with no noticeable quality loss. I then paired this with my Windows 10 computer (which, according to Microsoft, has the aptX codec) and started listening to Music CD (yes, I still buy Music CD and have a beautiful Music CD collection 🙂 ). Wow!!! I must say, I'm really impressed with this adapter! The sound was also excellent with no noticeable quality loss.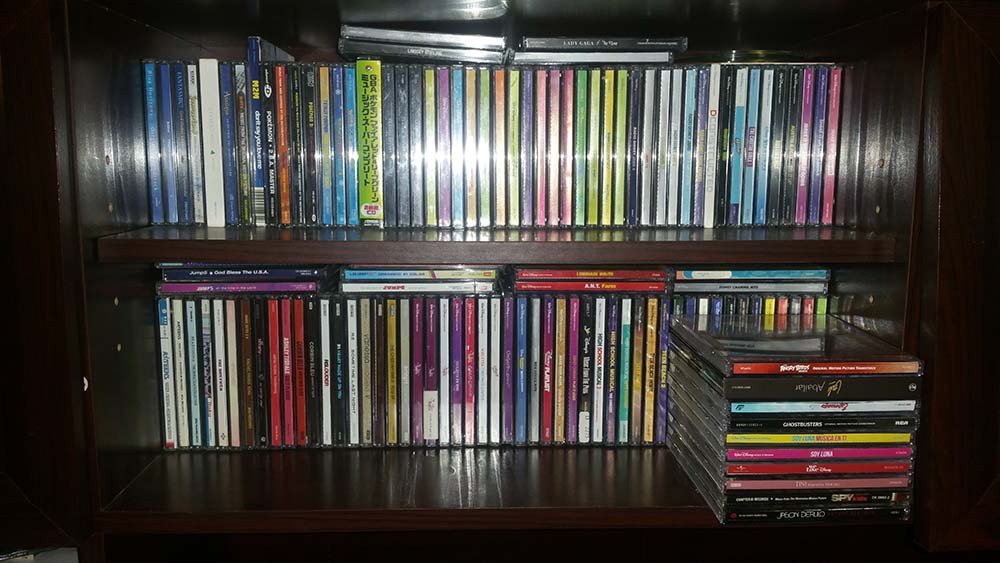 Oh, and did I mention that when you plug this adapter into your PC by using a Micro USB cable that passes data (the Micro USB cable that comes with this Bluetooth Adapter is just a charging cable) you can use this as a wired USB audio device? Yes! You read that well! Basically this is a 2-in-1 product. It works as a Bluetooth adapter or you can plug this in your PC and it will work as a USB Audio Output device. Nice bonus!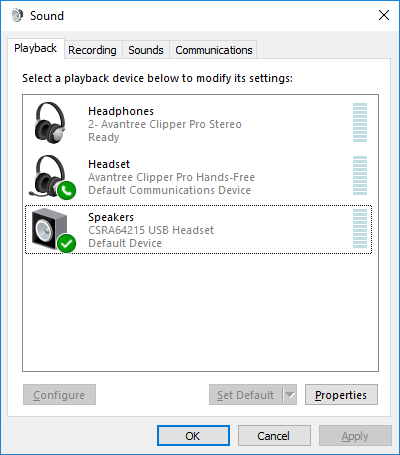 Here you can see the Avantree Clipper Pro when connected in Bluetooth and with USB. When you connect the Clipper Pro with a Micro USB cable, it will show as CSRA64215 USB Headset and you can disable the Bluetooth in your PC and continue to listen to music or watching movies just using a USB cable.
So, my thoughts on this adapter in a few words: Get it! This is a very simple adapter that delivers CD-like quality thanks to its aptX and aptX Low Latency codec, is usable while charging, and works as a USB Audio Adapter as well. If you have a pair of headphones you like so much and you haven't found a Bluetooth equivalent for them, give this adapter a try and you'll not be disappointed.
You can get this adapter on the following link:
Here is my Unboxing video of this adapter. Hope you like it!
NOTE: This is my honest review and I wasn't paid nor was sent this adapter for free to write this review. I usually buy new stuff on Amazon to make unboxing videos and write reviews.