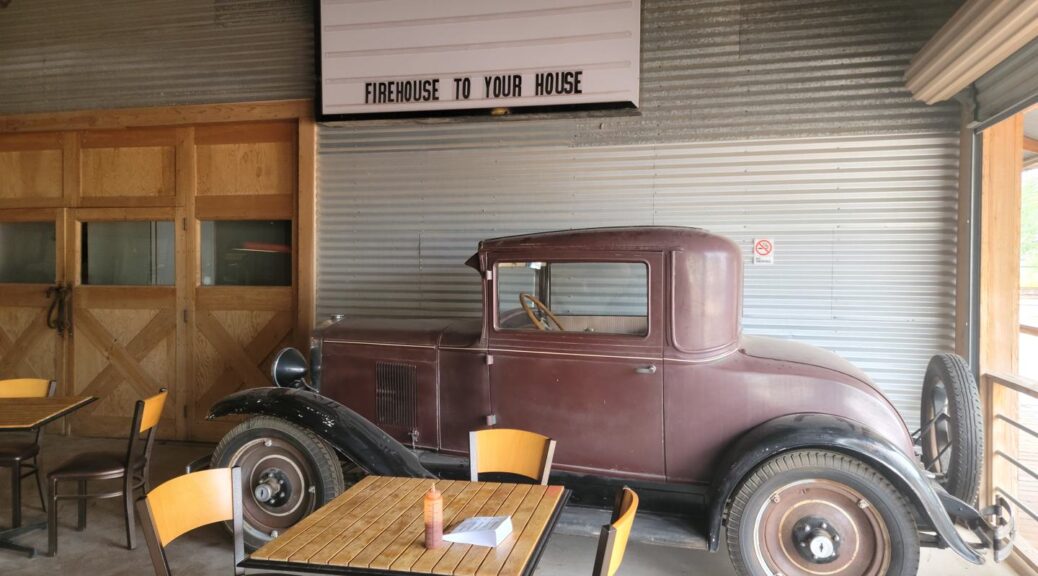 Backdraft Barbecue, Rosswell, New Mexico
Backdraft Barbecue, Rosswell, New Mexico
Hi everyone,
Today, we will be seeing a restaurant located in Rosswell, New Mexico called Backdraft Barbecue. As the name implies, it specializes in barbecue. Its menu offers a variety of pork and chicken options. Let's see the place: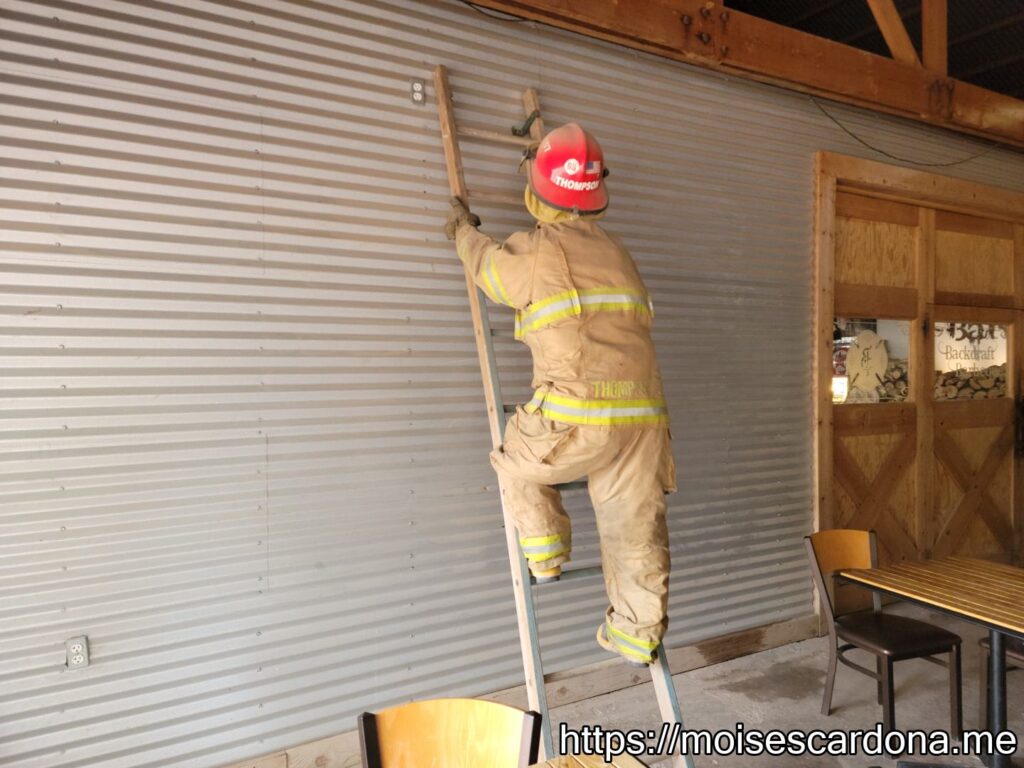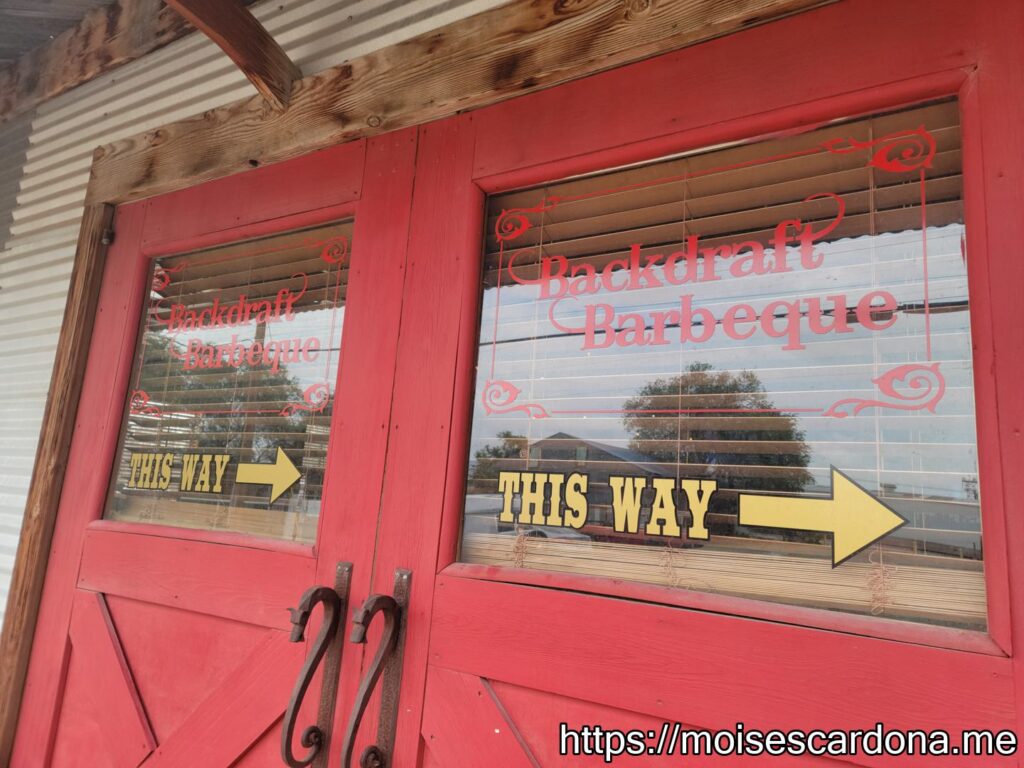 I went with Pork Ribs served with Corn with Cream Cheese & Green Chile, and Coleslaw: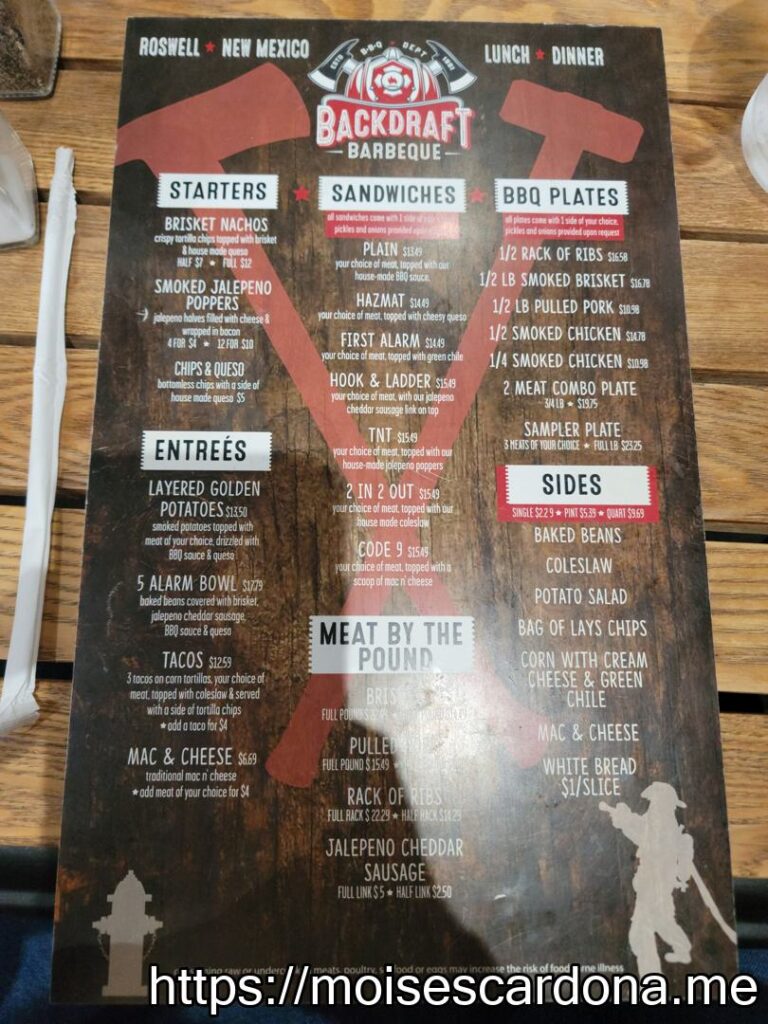 The food was delicious, and the pork ribs were very soft to eat. I recommend this restaurant if you ever go to Rosswell, New Mexico.