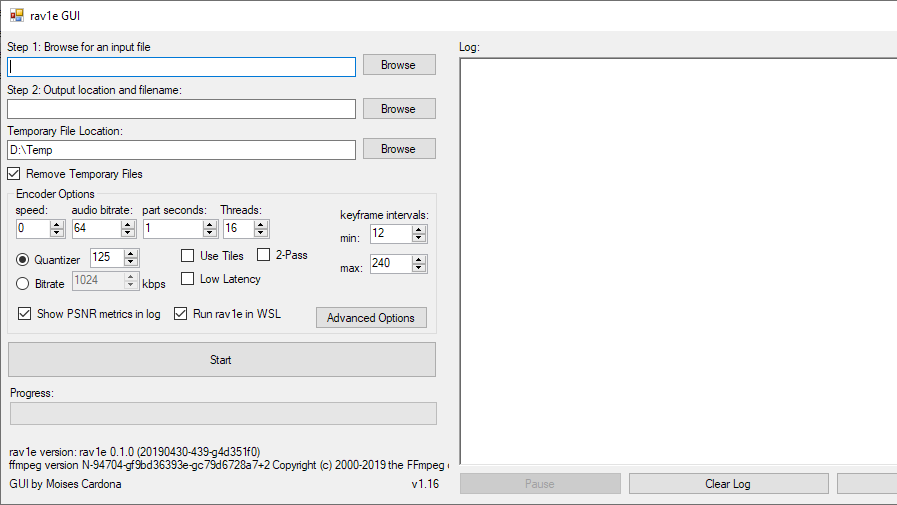 rav1e GUI v1.16 released!
rav1e GUI v1.16 released!
Hi everyone,
Today, I have released rav1e GUI v1.16: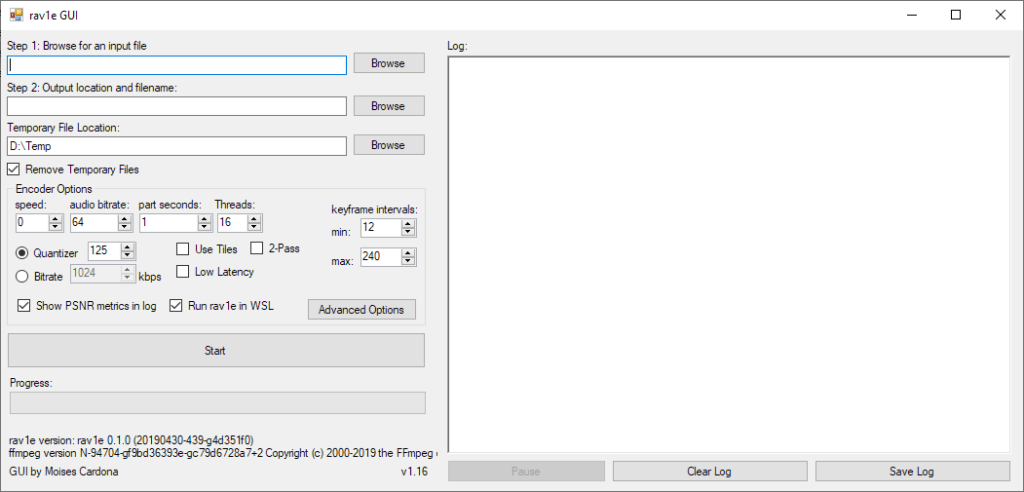 This release brings some new enhancements:
You can now run the Linux version of rav1e by using the Windows Subsystem for Linux (WSL).
This release fixes tile support for newer versions of rav1e.
Tile rows and columns can now go up to 64. The value must be a power of 2 and the Advanced Options window will validate this.
As usual, you can download this release on GitHub by clicking here.
Enjoy!