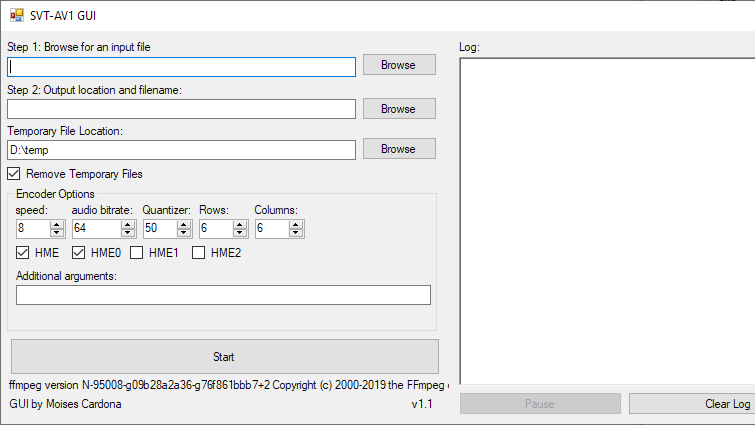 SVT-AV1 GUI v1.1 released!
SVT-AV1 GUI v1.1 released!
Hi everyone,
It's been a long time since I've released a new software update. That's why today, I finally introduce to you SVT-AV1 GUI v1.1: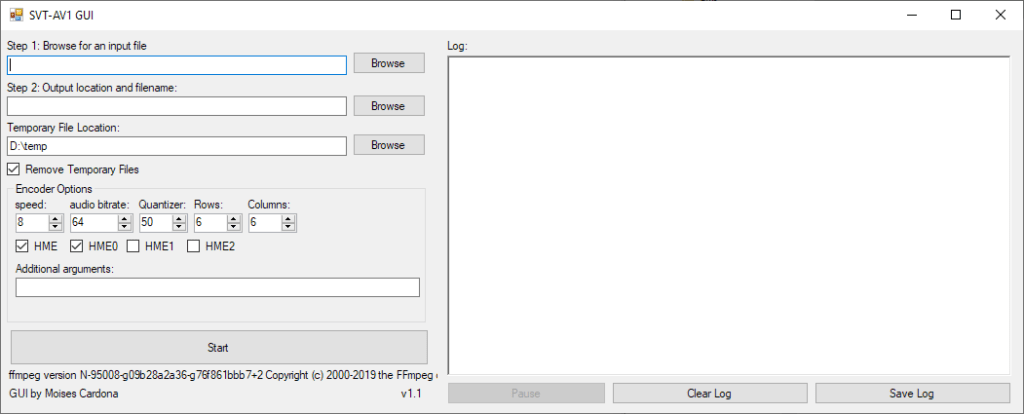 Starting with this release, files are encoded without the need to create temporary .y4m files. This greatly speeds up the encoding as it no longer needs to create those huge files. Instead, it makes use of Windows Named Pipes to pass the ffmpeg output to SVT-AV1.
You can download this release in the SVT-AV1 page by clicking here.
I made this YouTube video where I explain how the Named Pipe was added to the GUI:
Enjoy!