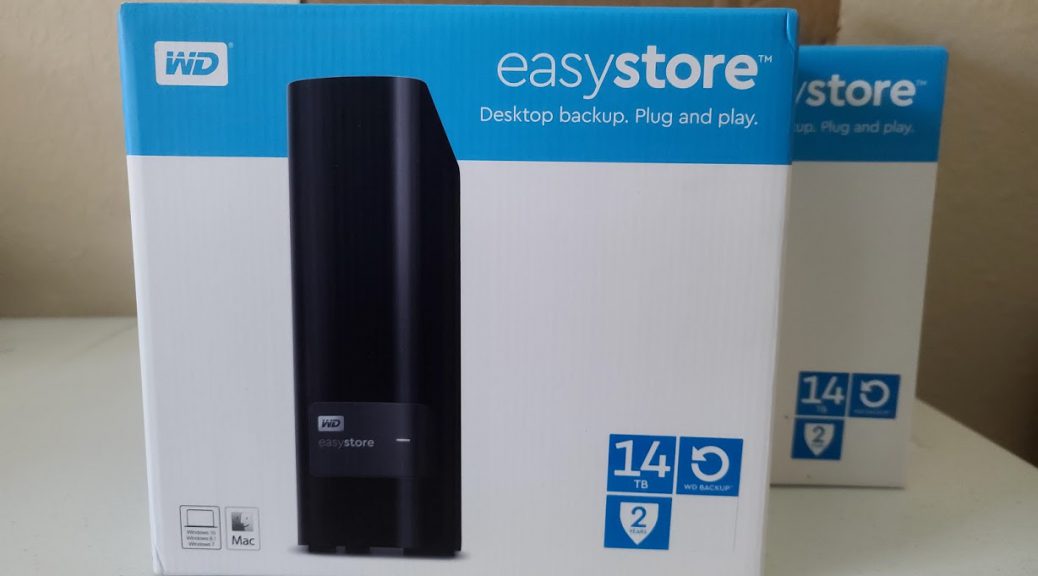 The Western Digital 14TB Easystore Hard Disk Drive
The Western Digital 14TB Easystore Hard Disk Drive
Hi everyone,
Today, I'll show you the 14TB Western Digital Easystore Hard Disk Drive. This is an external hard drive sold at Best Buy in the United State, and sometimes they sell them at a special price.
The drive comes with a USB 3.0 conection. It has plenty of space to store our precious data as well as allowing us to store backup copies of it. These hard drives are filled with helium which makes them not get too hot when we are using them.
Unboxing
The box comes with a simple presentation, usual of hard disk drives boxes: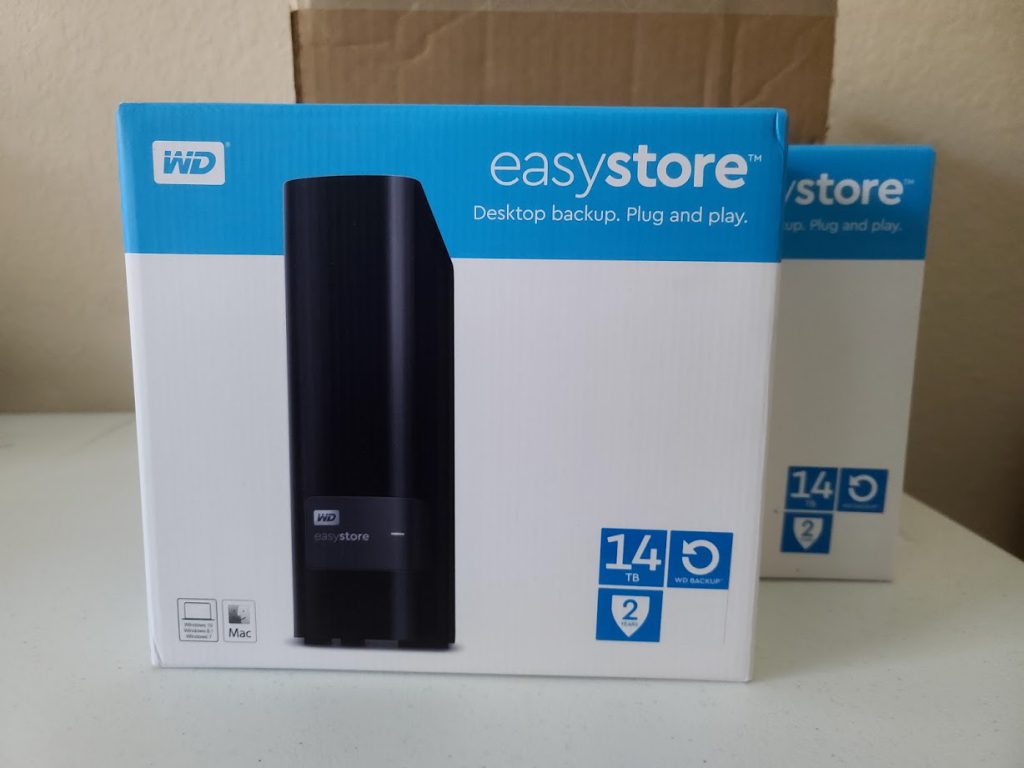 When we open it, we see the hard drive:
On the side, we see the cables and the manual:
Disk Benchmark
I connected the drive on Windows which recognized it as a 12.7TB drive. I then went ahead and ran a benchmark using the CystalDiskMark utility. It reported over 200MB+ read/write speed: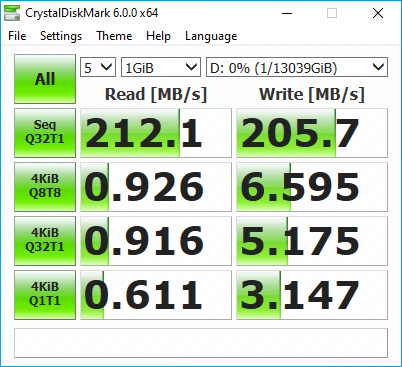 Here's a video of the benchmark, altough I used another drive and it reported over 170MB+. The difference was that this other 14TB drive already had data in it:
Conclusion
With 12.7TB reported on windows, this drive allows us to store huge amounts of data and store backups. It is very fast and comes with typical Western Digital quality. I expect this drive to hold still for a lot of years, as my previous Western Digital drives are still operating excellent.
You can buy this hard disk drive on Best Buy here.