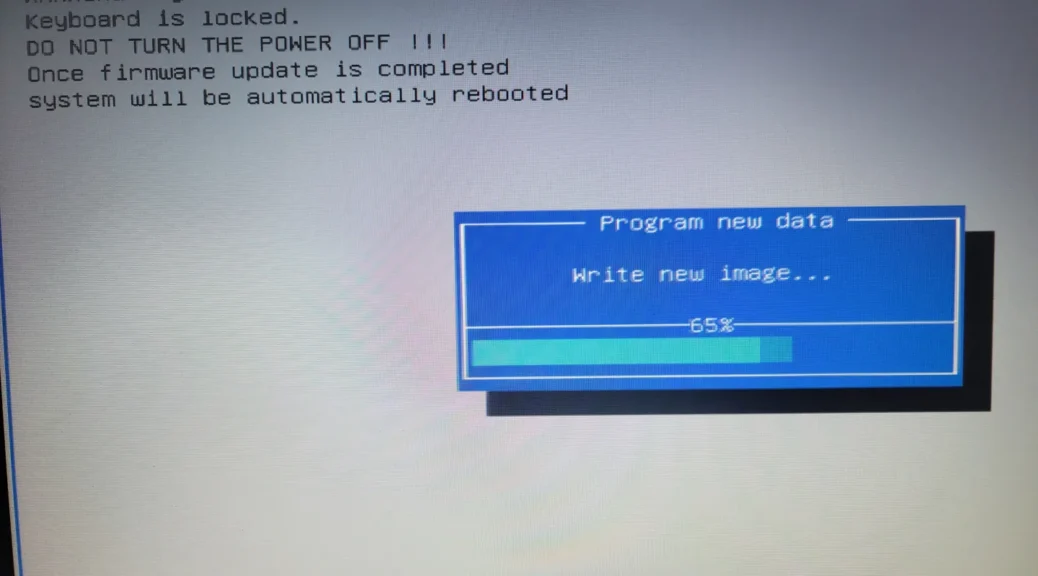 Updating the Dell Inspiron 15 3565 BIOS to install the latest Windows 10 releases
Updating the Dell Inspiron 15 3565 BIOS to install the latest Windows 10 releases
Hi everyone,
Today, we will see how to update the Dell Inspiron 15 3565 BIOS to version 1.11.0 or later to be able to install the latest Windows 10 releases.
This laptop came with Windows 10 preinstalled, but there was an issue in the BIOS that came with it that caused the Windows update setup to fail and revert back. For this reason, we must update the machine BIOS to at least version 1.11.0 or later.
This process is quick and easy, and here we will see the steps on how to do it.
Updating the Dell Inspiron 15 3565 BIOS
The first thing we must do is download the new BIOS. Below are 2 recent BIOS you can use. Click on the BIOS version you want to install (I recommend v1.12.0, which is the latest at the time of this post):
Once you are in the BIOS download page, click the "Download" button below: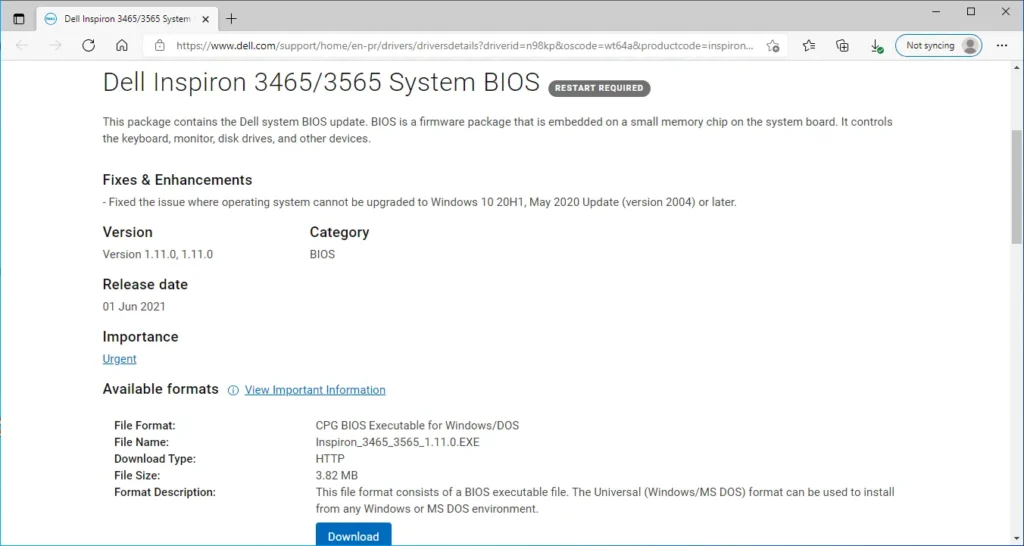 The download will start. When it finishes, click on the downloaded BIOS file: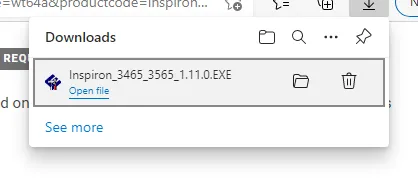 You will be shown a message that suggests that you do no have anything running in your system. Press OK to continue: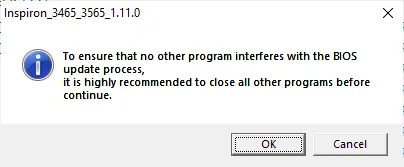 Now, click OK to start updating your BIOS: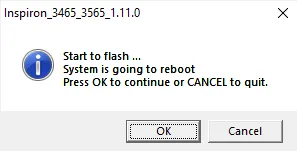 Your laptop will restart and you will see a dialog showing the progress. It will change the text and progress as it goes through each BIOS update step: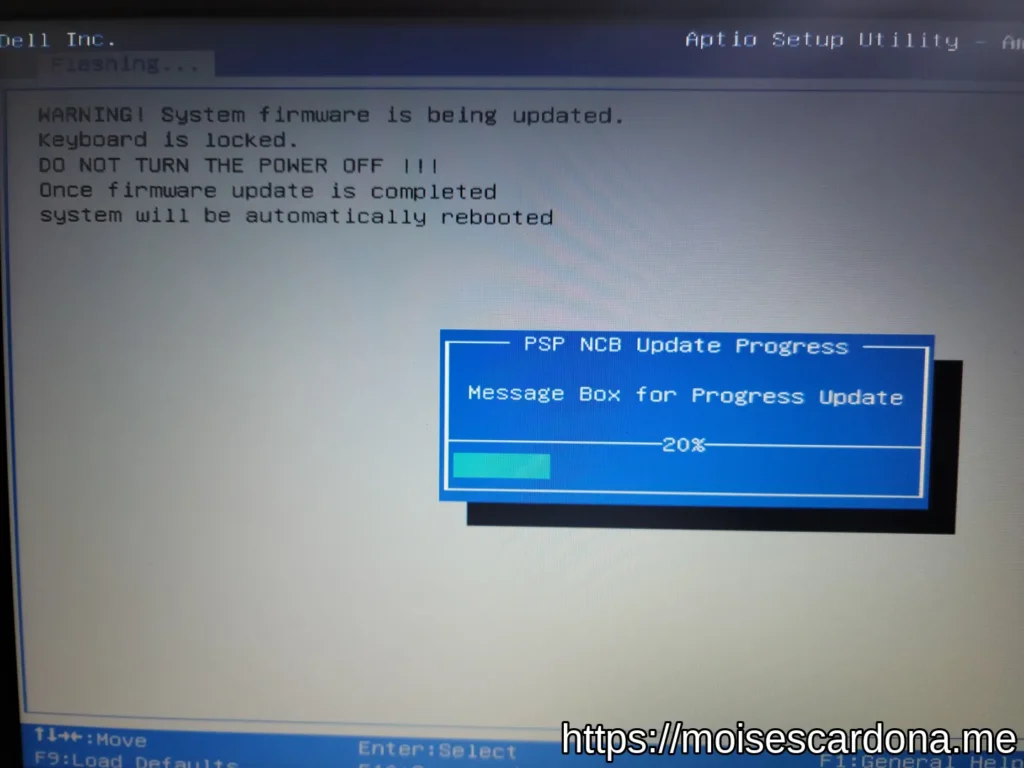 Once it finishes, your laptop will restart again.
Optional: Update Windows 10
Once you're back in Windows, you can start upgrading your Windows 10 version to the latest version. The laptop had Windows 10 18363. Updating to any newer Windows 10 version was not possible until the BIOS update was performed: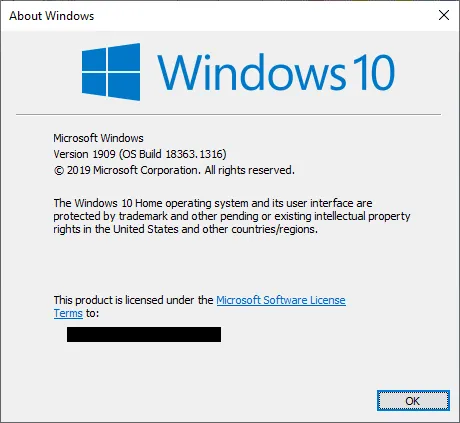 Windows Update should be able to download and install the latest Windows 10 Feature Update. You can use the Windows Media Creation tool or download the latest Windows 10 ISO to update your system: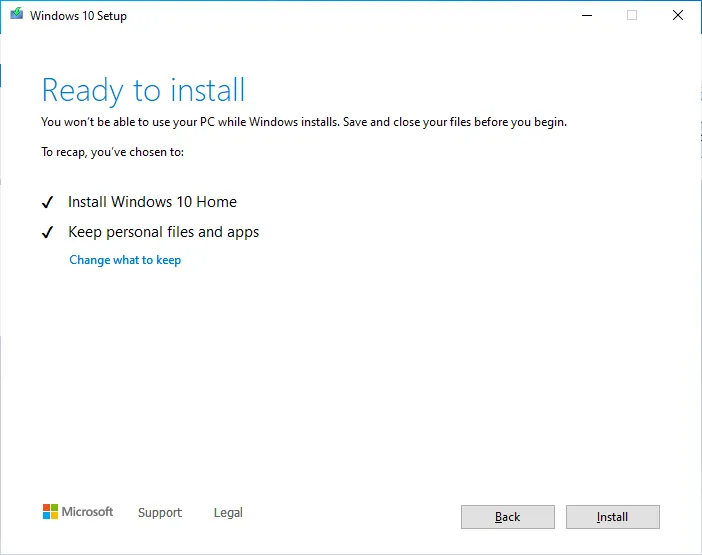 After the update finishes, you should have the latest Windows 10 version installed: