Upgrading the Lenovo Y720 RAM to 64GB
Upgrading the Lenovo Y720 RAM to 64GB
Hi everyone,
I've recently upgraded my Lenovo Y720 RAM to 64GB. This laptop came with 16GB initially, but it's very easy to upgrade it.
I was browsing Amazon and found that the Samsung 32GB DDR4 SODIMM modules were the cheapest available, so I went ahead and ordered 2 of them.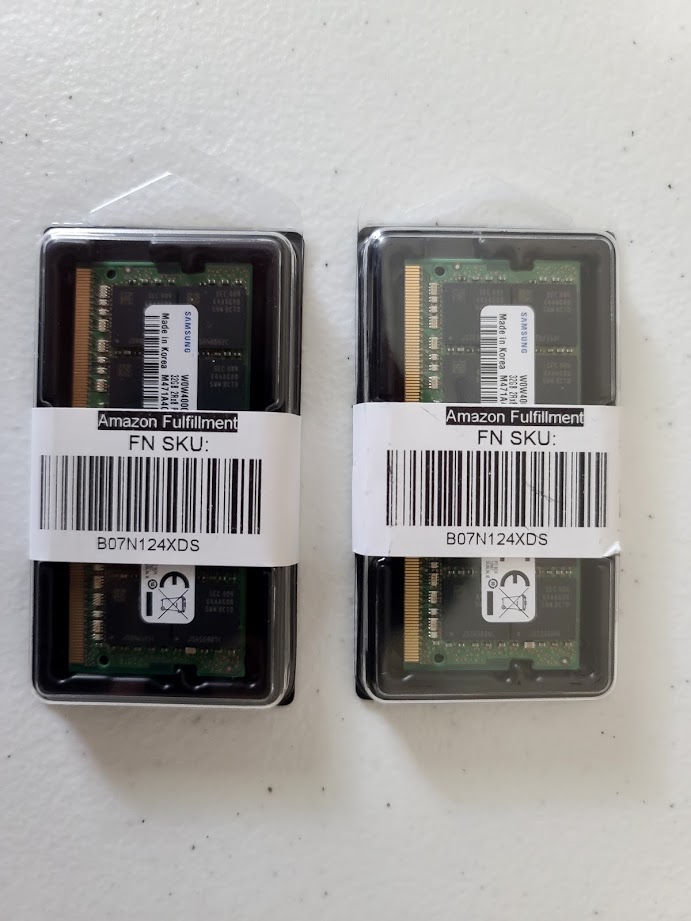 Upgrading it was as easy as removing the back cover:
We can see the 2x 8GB RAM modules installed in the laptop here:
And here they are removed:
The part number is M471A1K43CB1-CRC.
We will be replacing them with 2x 32GB Samsung DDR4 SODIMM modules with part number M471A4G43MB1-CTD:
Here we insert them in the laptop:
A vew of the laptop's motherboard with the new RAM modules:
And it booted!
Here's the Task Manager reporting the 64GB of RAM:
In CPU-Z:
While the RAM should go up to 2666Mhz, the laptop's CPU only supports it up to 2400Mhz. It also seems that CPU-Z could not read the RAM details, as the SPD tab is empty:
The most important thing is that now my laptop has 64GB of RAM which will be plenty for a very long time.