The LG WH14NS40 Blu-Ray Writer
The LG WH14NS40 Blu-Ray Writer
Hi everyone,
On Saturday, I received the LG WH14NS40 Blu-Ray Writer Drive. This is my 3rd Blu-Ray writer and it will replace my LiteOn iHBS112 which was causing several bad burns. The other drive is the Panasonic UJ-260, which is a slim drive that burns discs successfully.
This drive is one of the cheapest Blu-Ray XL writers available on Amazon. It is also able to read and burn CDs and DVDs.
Here, we will see the drive unboxed and teared down.
Unboxing
The drive came in this simple box:
There's no branding. Just a box with the part number printed on a label.
Opening the box we see the drive: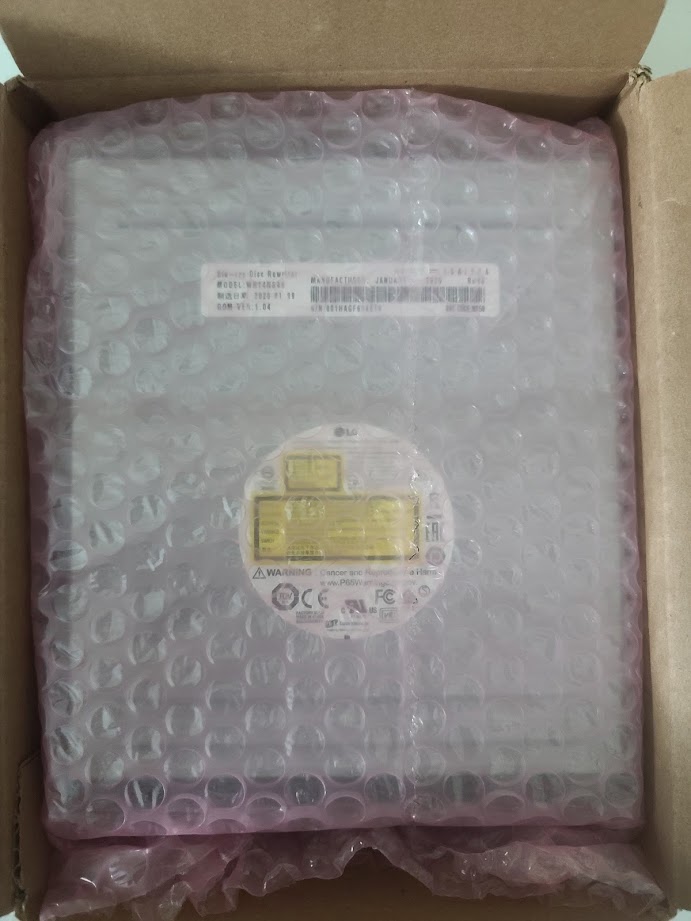 Just the drive. No cables or software are included.
The drive is protected in bubble wrap: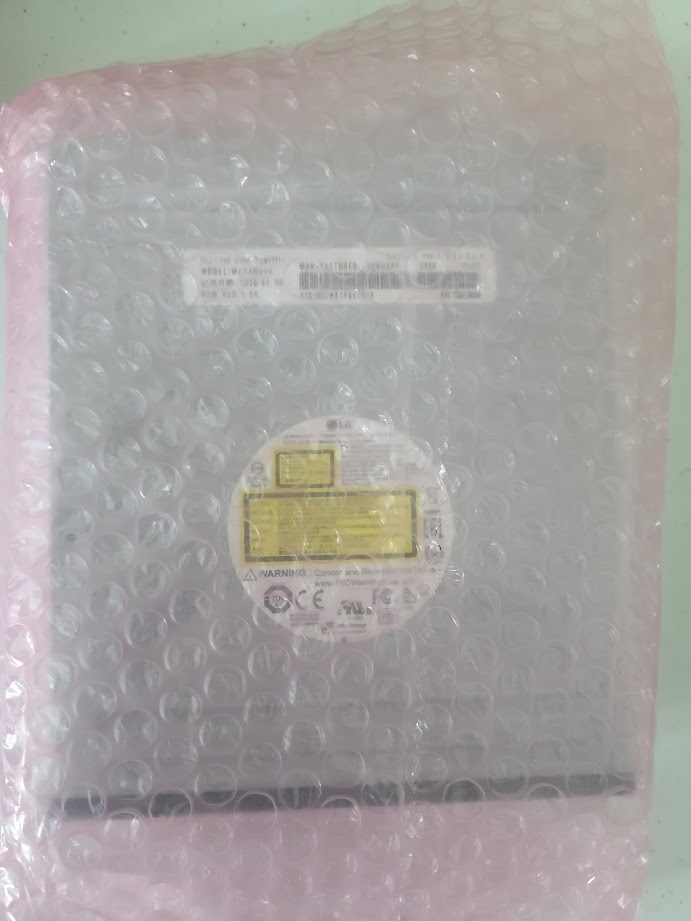 Also also comes inside a plastic bag:
Taking it off we see the drive itself:
Now, let's take a look at the top, where we will find some useful information:
The drive is the WH14NS40, with SVC code NS50. It was manufactured on January 2020 and comes with firmware 1.04:
Finally, this is the drive with the tray opened:
Teardown
We will begin the teardown by removing the 4 screws on the bottom:
We can then remove the bottom cover:
Let's take a closer look at the drive chipset:
It is using a MediaTek MT1959HWDN chip.
Let's now see the Eject Button, LED and Tray Motor board:
A look at the bottom tray mechanism: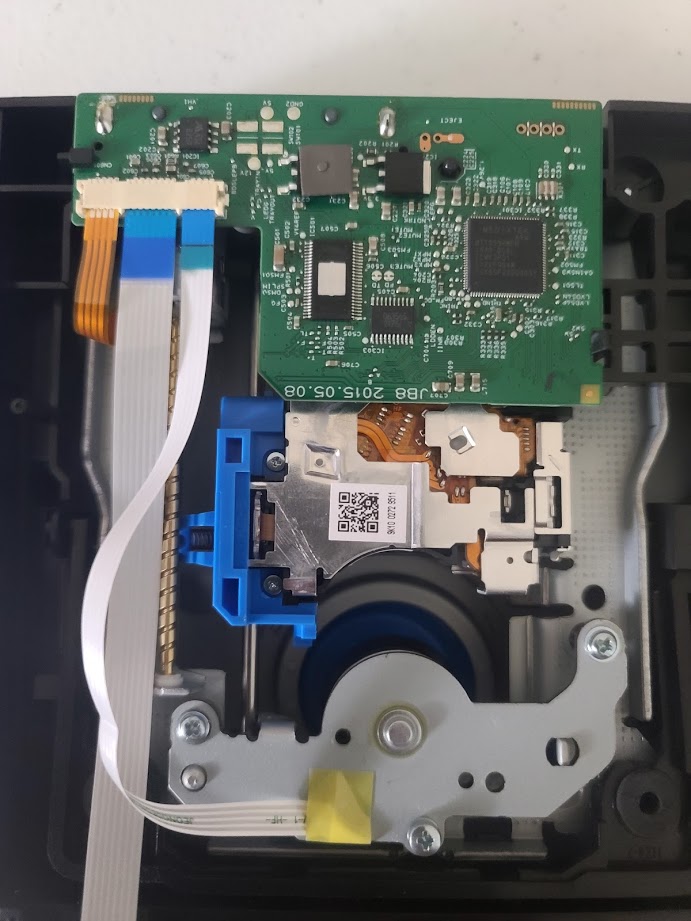 The internal tray loading mechanism and Optical Pickup Unit:
A closer look to the Optical Pickup Unit: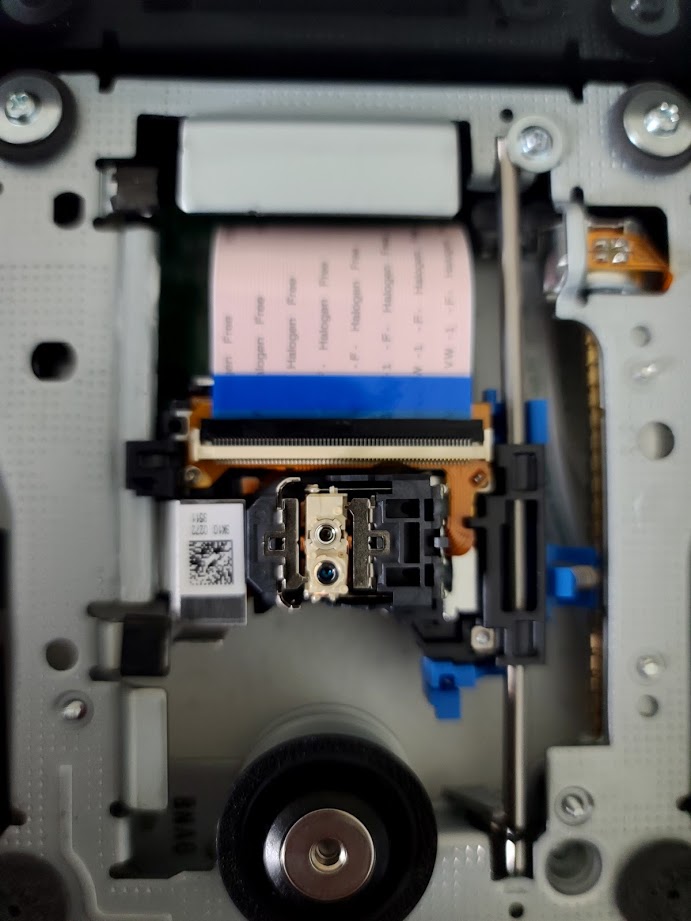 And finally, here's how the drive looks in my Desktop PC:
Drive Summary
This Blu-Ray writer can be crossflashed to the WH16NS60 16x variant. In fact, that was the first thing I did.
The drive is identified as HL-DS-ST BD-RW WH16NS60.
Here is the drive capabilities according to ImgBurn:
So far, I was able to successfully burn a BD-R with media code RITEK-BR2-00 and a BD-R DL with media code RITEK-DR3-000. Both discs were burned with ImgBurn and verified successfully.
Look forward as I test Blu-Ray media with this drive!