ASUS E210MA Micron G1J38E 64GB eMMC Benchmark in Linux
ASUS E210MA Micron G1J38E 64GB eMMC Benchmark in Linux
Hi everyone,
Today, we will see a benchmark for the Micron G1J38E 64GB eMMC drive that can be found in the ASUS E210MA laptop. eMMC drives are normally embedded in budget laptops, paired with a general purpose CPU. However, that does not necessarily mean that the eMMC is slow. While it will not have the same speed as an NVMe SSD, we still benefit from it being a Solid State Disk.
For this benchmark, we will be using KDiskMark, as we are running Linux in this laptop.
Micron G1J38E eMMC Benchmark
We start by clicking the "All" button to initiate the benchmark: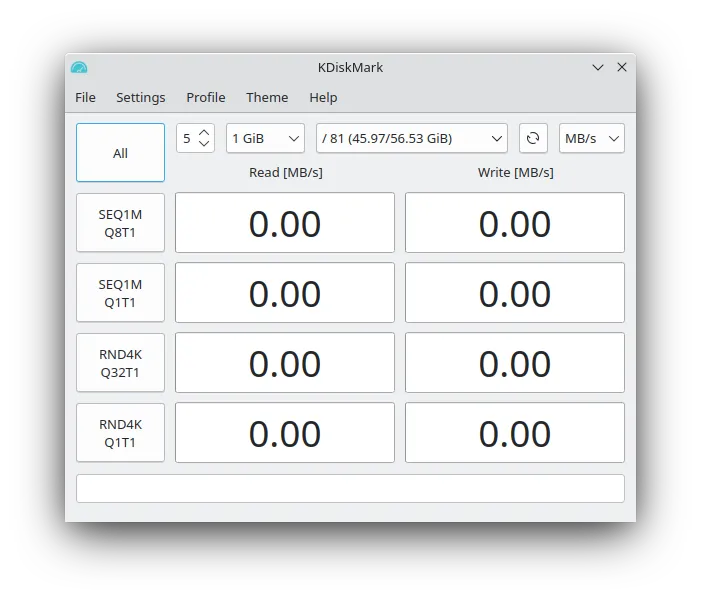 We are them prompted if we want to overwrite a temporary file that it uses for the benchmark process. We will click on Yes: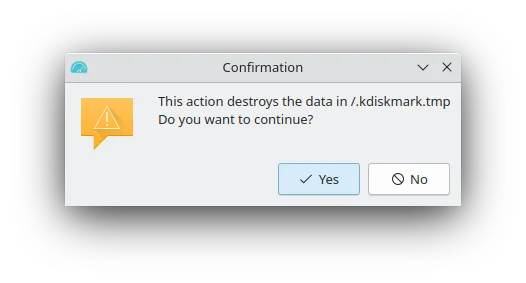 Now, we are asked for our password in order to initiate the task. Enter it and press OK: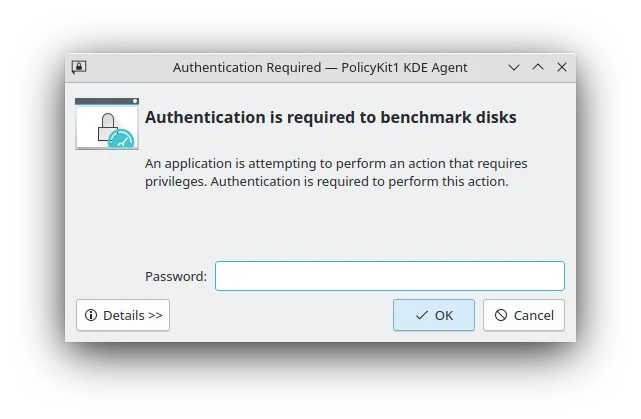 The benchmark will start and shortly, we will have the results: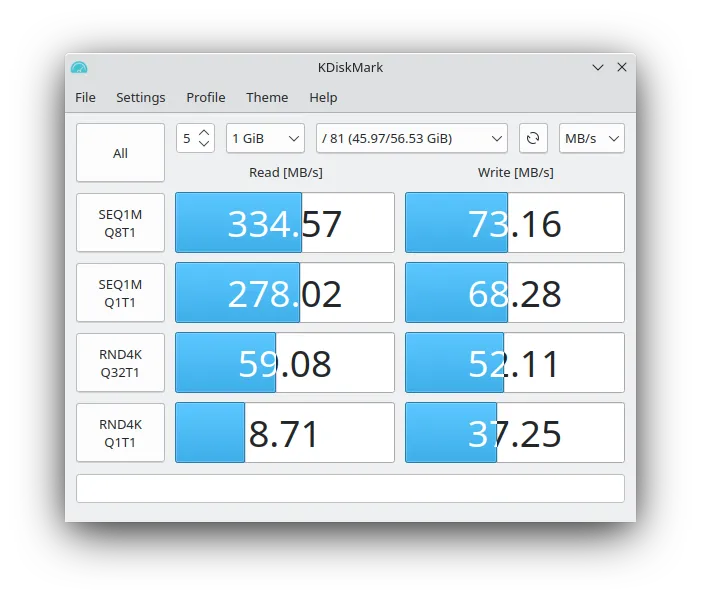 On this laptop, powered with an Intel Celeron N4020 Dual Core CPU, we have some decent read speeds on this drive. Sequential read speeds ranges between almost 280MB/s to almost 335MB/s. Write speeds, however, are 4.5 times slower than the read speed we got.
If we take a look at the random read and write test, they are in the 50MB/s for the 32-queue test. The numbers turn around for the 1-queue test, where the write speed was faster than the read speed.
Note that this laptop was at a price of just $100 at Best Buy. It has basic, low-power CPU, and the main purpose of the laptop therefore is for basic tasks. Having this in mind, I find these results good, and also interesting. I normally expected an eMMC drive to be much slower than the results we got. However, it is a clear indication that eMMC has improved over time.
We also have to note that Micron is one of the leaders in NAND flash memory, so it makes sense that we got some great read speeds here.
On this laptop, you can install an NVMe SSD if you prefer a faster storage or more capacity.