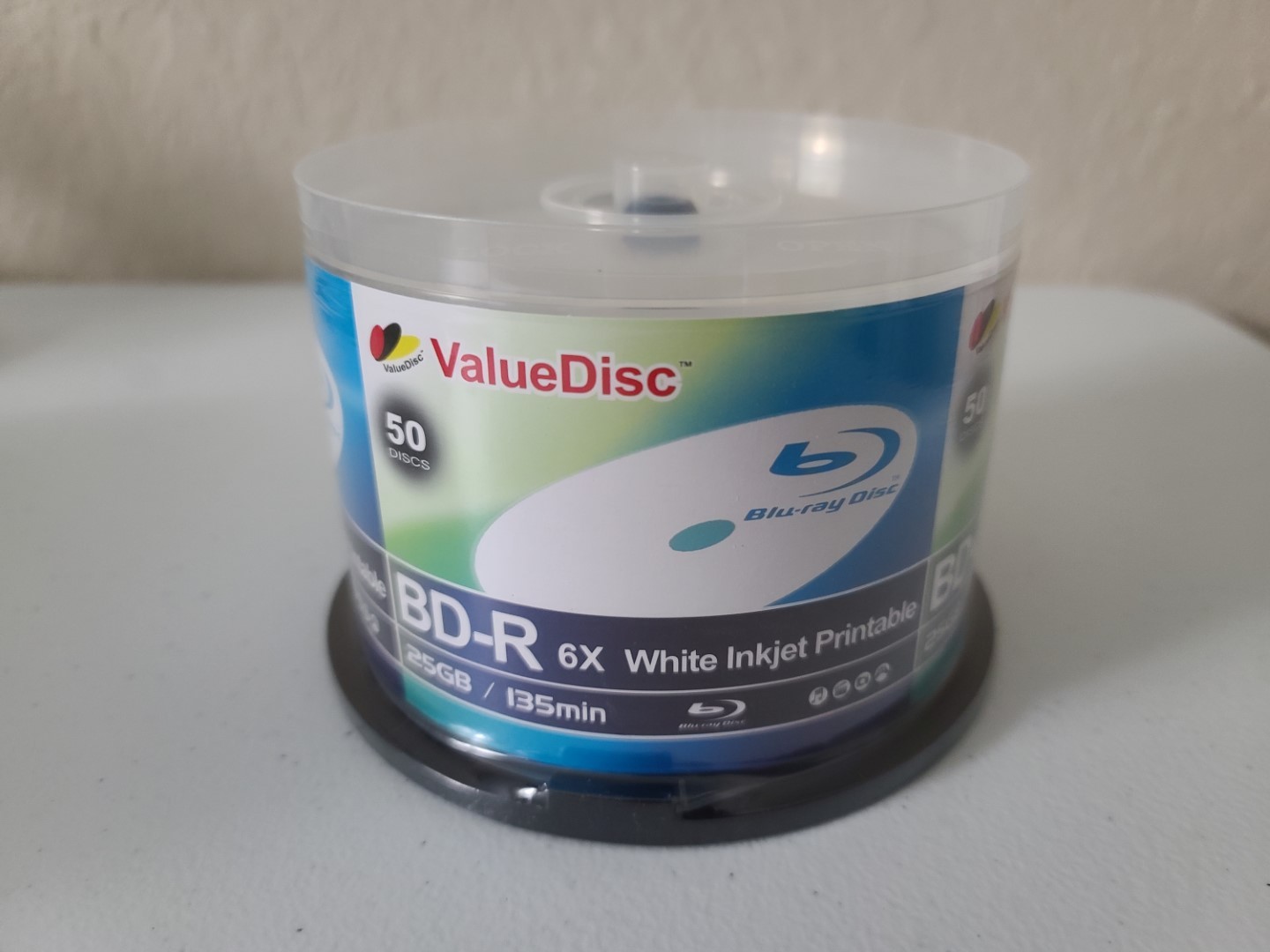 Burning a ValueDisc Blu-Ray Disc in the Panasonic UJ-260 drive
Burning a ValueDisc Blu-Ray Disc in the Panasonic UJ-260 drive
Hi everyone,
Today, we will be looking at the 50-disc spindle Blu-Ray Recordable discs from ValueDisc and burning it in the Panasonic UJ-260 drive.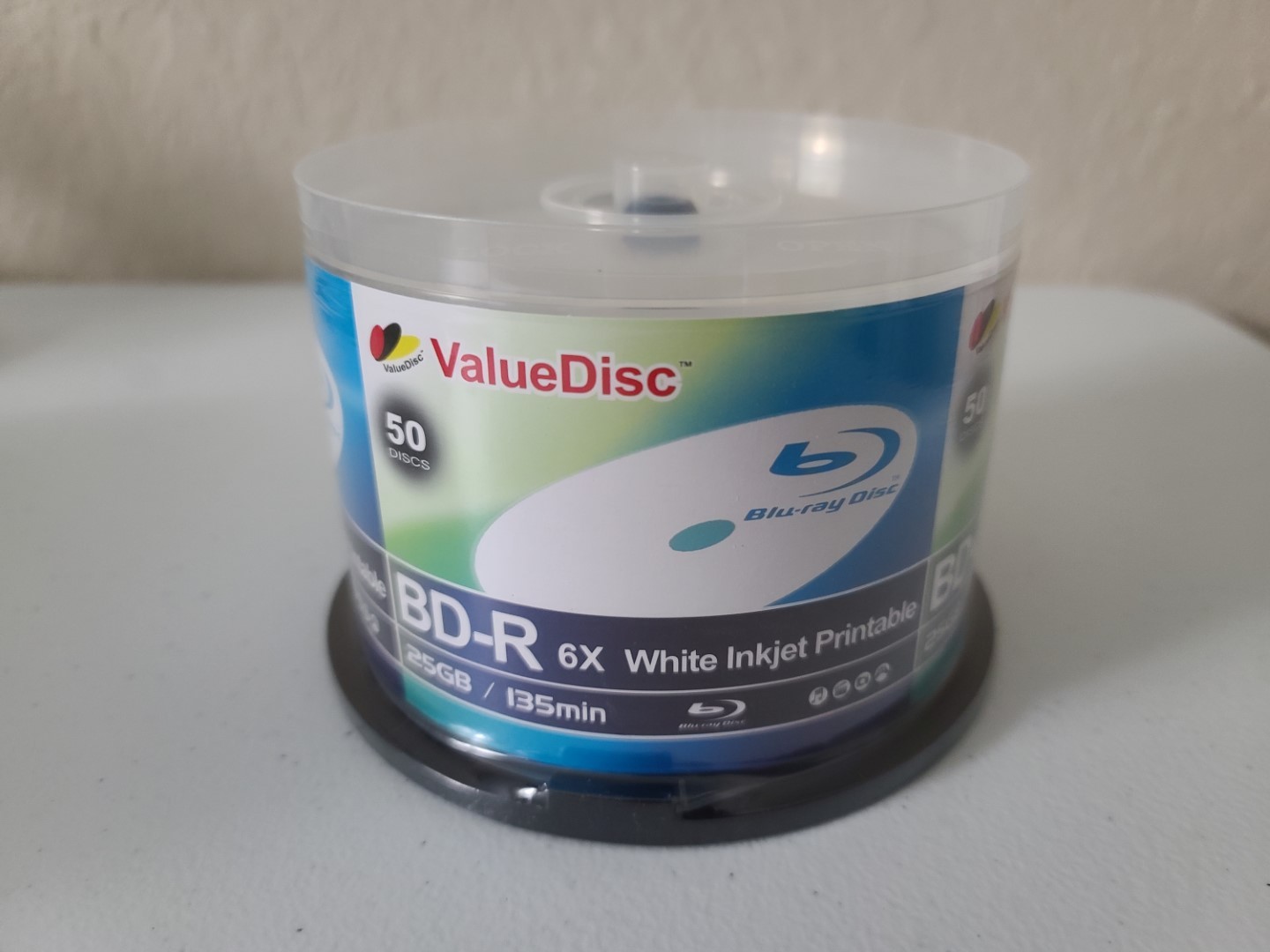 These are White Inkjet Printable discs, so they have a printable surface:
The data side from these discs are dark grey colored: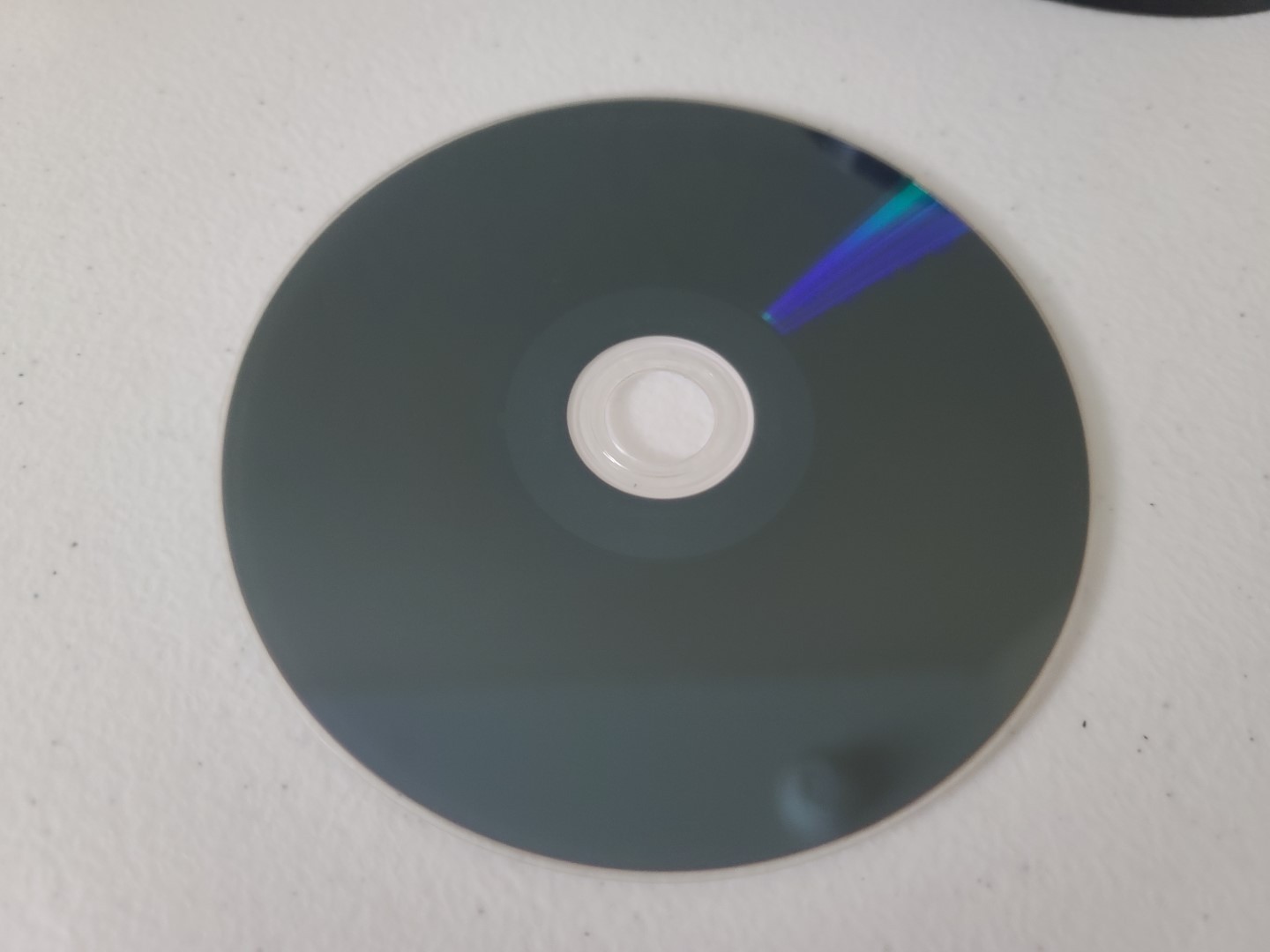 Here is a quick comparison of the disc compared with the previously-reviewed SmartBuy BD-R discs: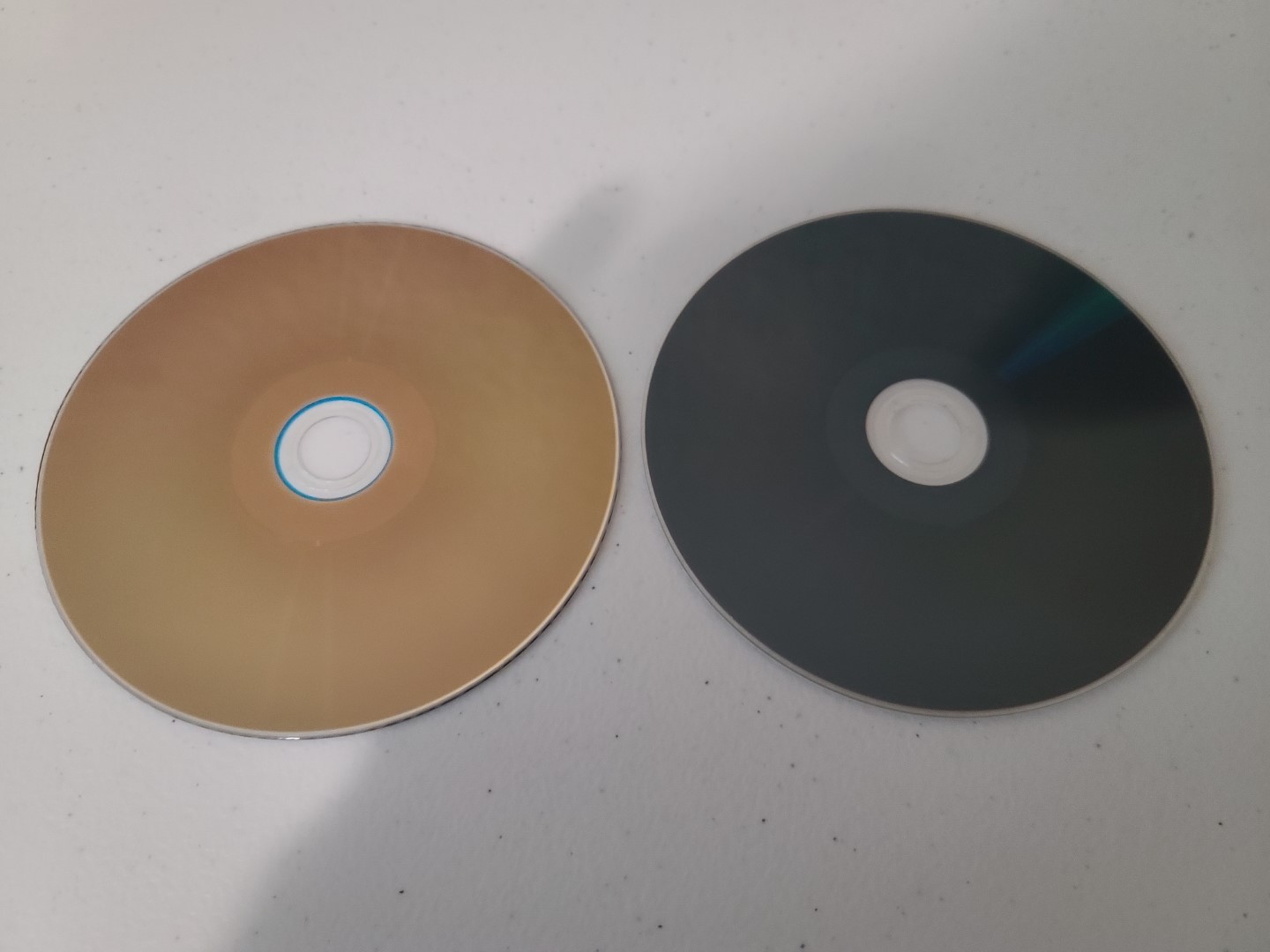 As you can see, there is a significant difference in the data surface.
The media code of these discs is CMCMAG-BA5-000: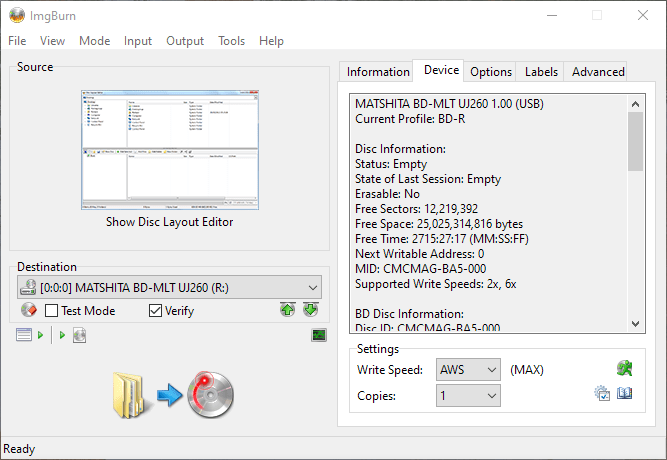 Burning in the Panasonic UJ-260
We will be burning these discs in the Panasonic UJ-260 drive:
This drive can burn these discs at 2x and 6x. I burned a disc using Nero at the maximum speed, to which it was successfully doing, although it burned it at 2x instead of the 6x speed it should have burned:
The disc verification was also successful:
Here is the disc burned surface:
Both my LiteOn and LG WH16NS58 drives seem to agree in that this is a great burn:
I burned another disc again, and on that one, the drive decided to burn at the full 6x speed:
This disc also verified correctly:
My LG drive also thinks this is a great burn:
For this disc, I forgot to scan it on the LiteOn drive, but we can see in the above image that the disc has burned fine, with a bit of increases in the numbers as it progresses but nothing worrying.
Conclusion
The Panasonic UJ-260 can successfully burn and verify these discs at up to 6x, altough it may sometimes burn a disc at just 2x. The quality seems to be very good. Another Media Code that the drive can handle with great results.
In the next posts we will see how this disc burned in the LiteOn iHBS112 and in the Pioneer BDR-2212 drives.
You can purchase these discs on Amazon at the following link: