Unboxing and Overview of the Avantree Leaf, a USB Bluetooth aptX Low Latency Transmitter
Unboxing and Overview of the Avantree Leaf, a USB Bluetooth aptX Low Latency Transmitter
Hi everyone,
Today, I will be showing you the Avantree Leaf, which is a USB Bluetooth transmitter featuring the aptX Low Latency codec. This means that when this device is paired with a Low Latency-enabled bluetooth headphone, speaker or adapter, you'll get the best experience when watching your favorite movie or series or when playing videogames because there is no audio delay. Of course, this adapter will also work with headphones, speakers and adapters featuring just the aptX codec as well as standard devices using the SBC codec.
The difference between this device and using a standard USB Bluetooth Dongle is that this device is detected by the operating system as a USB Audio Device, while when using a standard USB Bluetooth Dongle, you have to pair your headphones using the operating system and also, you're limited by the codecs the operating system supports.
The Avantree Leaf handles the Bluetooth connection between itself and the headphones. The operating system just sends the audio signal to this device and then it is transmitted to the headphones using the best codec supported by it. Also, since the Avantree Leaf handles the Bluetooth connection, this means that you can just plug this USB Transmitter in another PC and you don't have to do the pairing again, as your headphone is stored in the Avantree Leaf rather than on your PC. This is very convenient because otherwise, we would need to pair our headphones in every single PC we use.
Let's start with the unboxing pictures:
Here is the box: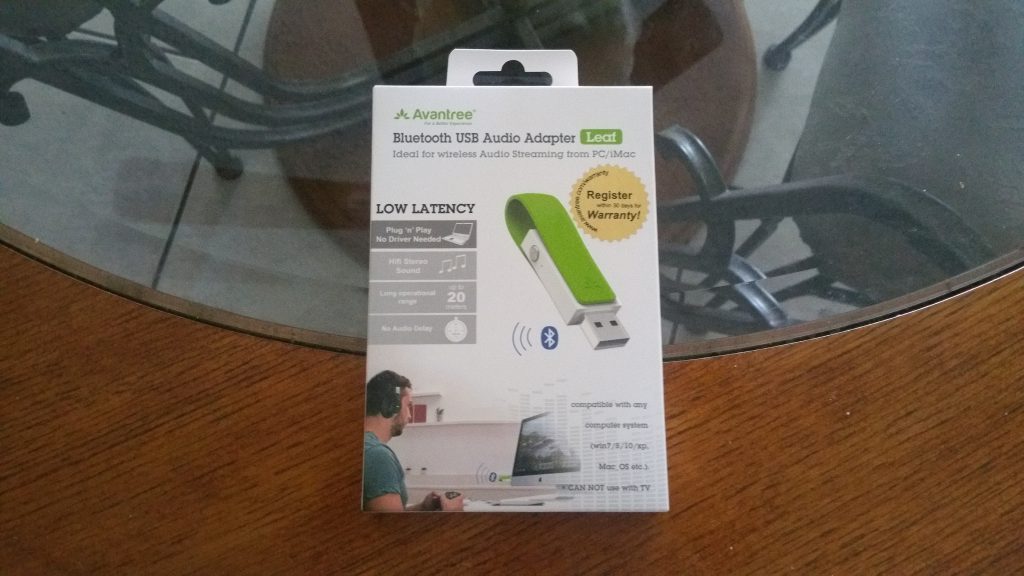 Here is what comes inside the box: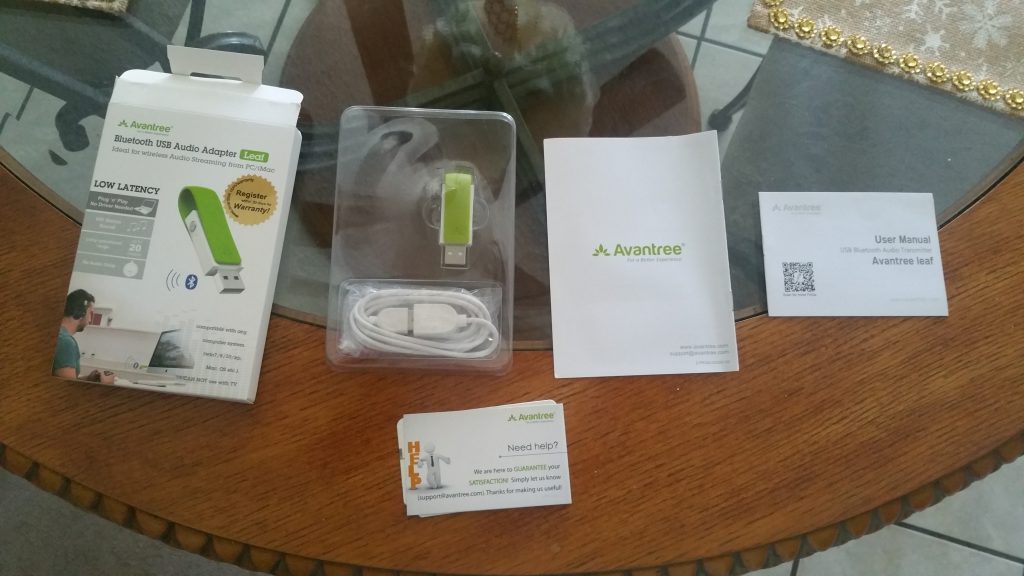 A closer look at the Avantree Leaf:
It also came with a USB Extension Cable: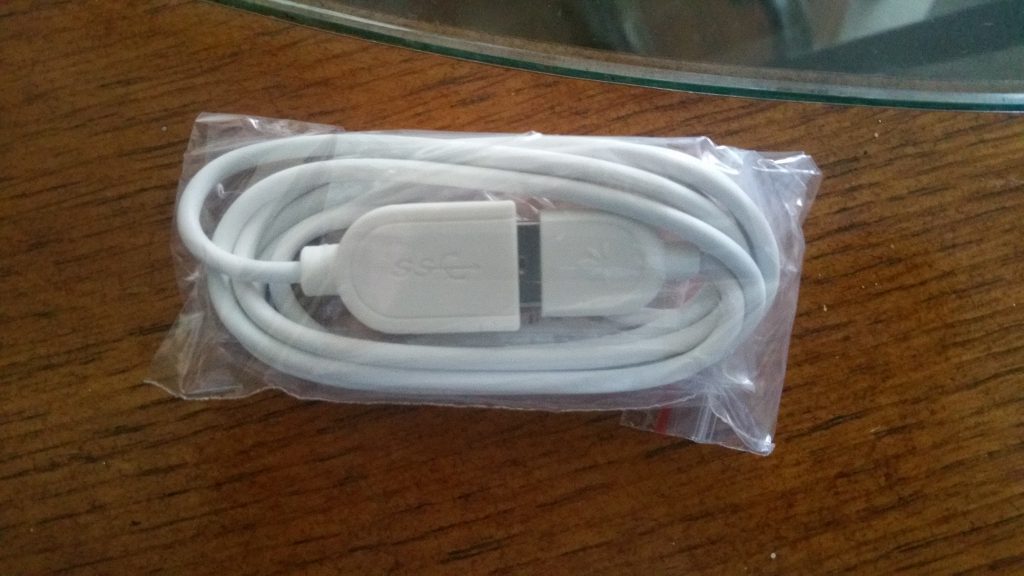 Here, I have the Avantree Leaf connected to my PC and paired with the Avantree Clipper Pro, which is an aptX Low Latency receiver that converts wired headphones into Bluetooth:
Pairing a headphone, speaker or a receiver is as simple as holding the Avantree Leaf button for a few seconds to put it in Pairing Mode, and also putting your audio device in pairing mode, which varies by device (see your device manual to see how to enter pairing mode).
When in pairing mode, the LED will blink Blue and Yellow (Manual says it's white but it's like a yellow/orange color).
When your headphone is connected, it will blink blue 2 times to indicate it is using the SBC Audio Codec.
If the LED blinks yellow/orange one (1) time, you're using the standard aptX codec, and if it blinks yellow/orange two (2) times, you're using the aptX Low Latency codec, which provides the best experience.
The sound quality is excellent, and so is the range too! This is an adapter I highly recommend if you want the best audio quality and no audio delay.
To finish this article, I'll share with you the unboxing video I made. Hope you like it!
Get this adapter on Amazon here.