Unboxing and Overview of the Symphonized Hybrid Wireless/Wired High-Performance Headphones
Unboxing and Overview of the Symphonized Hybrid Wireless/Wired High-Performance Headphones
Hi everyone,
In this post, I'll unbox the Symphonized Hybrid Wireless/Wired High-
Performance Headphones and give you an overview of the product.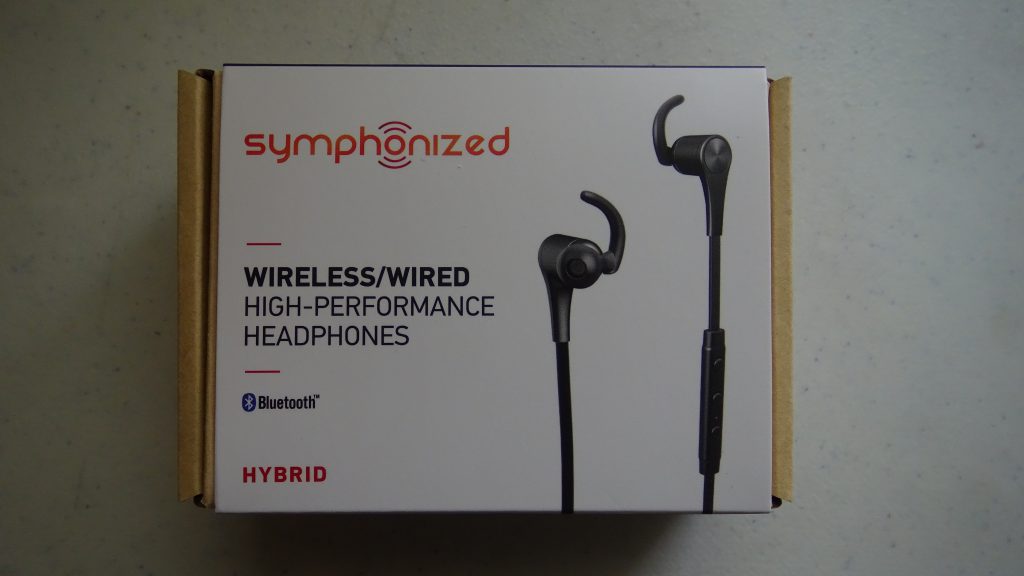 As the name says, these headphones are hybrid, meaning they work either by Bluetooth connection or wired by connecting them with supplied AUX to MicroUSB cable.
Usually, you'll find the ability to use the headphones either by Bluetooth or Wired in Over-The-Ear headphones, but not on In-Ear headphones. These ones do just that, so if the battery dies, or you prefer to listen to your music wired, then these headphones are perfect for you.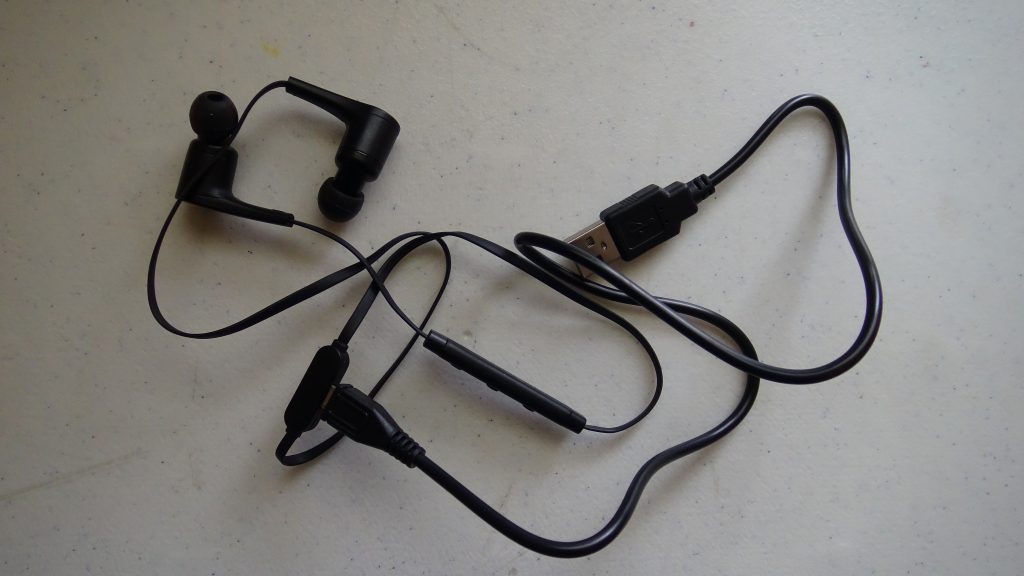 These headphones were part of a Kickstarter campaign, and the shipping of it was pretty fast. Delivery was done in just 3 days!
The battery is stated to last 5 to 6 hours when continuously listening to music. I'm still testing them, as yesterday I started using them before charging them and then I started listening to music via the wired cable. Today, I started the day listening via Bluetooth.
Some things I've noticed of the headphones so far:
The headphones MUST be turned off in order to use Wired-Mode. Otherwise, they make some noises.
When charging, it also makes some noises if you turn them on.
I believe this is because Symphonized decided to use the USB Data Lines as AUX Left/Right channel connections, so when you plug this into a computer to charge, it makes some noises, maybe due to "data transmission".
The AUX to Micro USB cable is only for listening to audio/music. The mic and control buttons will not work when using the headphones in wired mode.
However, the concept is really good, and the sound is pretty awesome as well.
About the sound quality…
The box says the frequency response is 200Hz-8Khz. I'm assuming this is a typo, because the sound is very good, actually. You can hear everything from bass to mids to treble.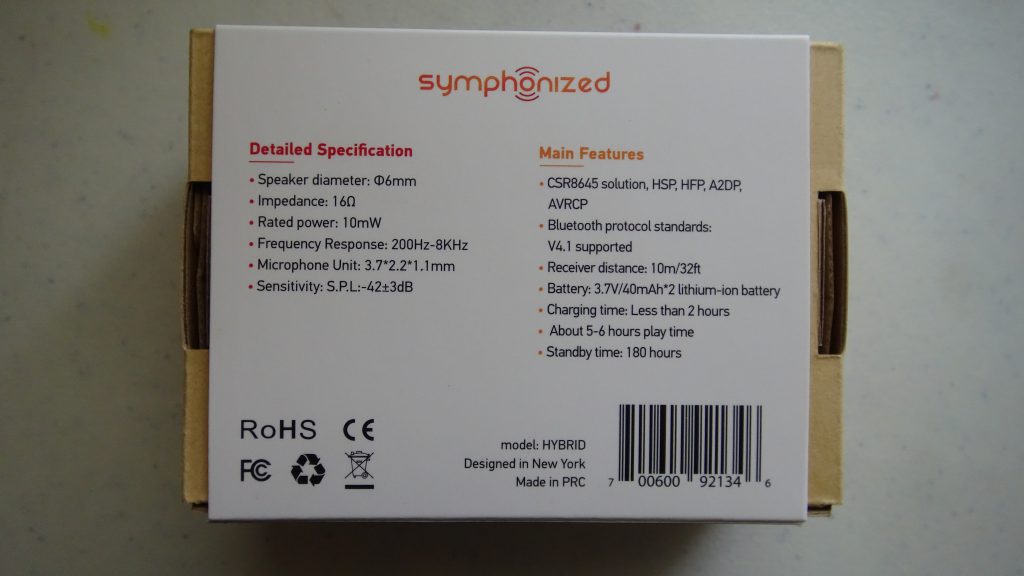 The headphones also make use of the APTX Audio Codec. I tested this by using my Avantree Leaf USB adapter, which, depending on the Audio Codec used, the adapter's light either is blue, or orange, and flashes either one or two times. When it flashes orange one time, it means it is using APTX codec. If it's orange and flashes two times, it is using APTX Low Latency codec. Thanks to that, I can prove it is using the plain APTX codec, so there's no support for APT Low Latency, but the latency is not very noticeable, however.
These headphones make use of a CSR chipset. Specifically, the CSR8645 chip. CSR was acquired by Qualcomm in 2015, and they make quality Bluetooth chipsets. Because these headphones use a CSR chipset, you can expect spectacular audio quality, especially when paired with an APTX-enabled device.
Showing the sides of the box:
Overall, I'm enjoying these headphones a lot.