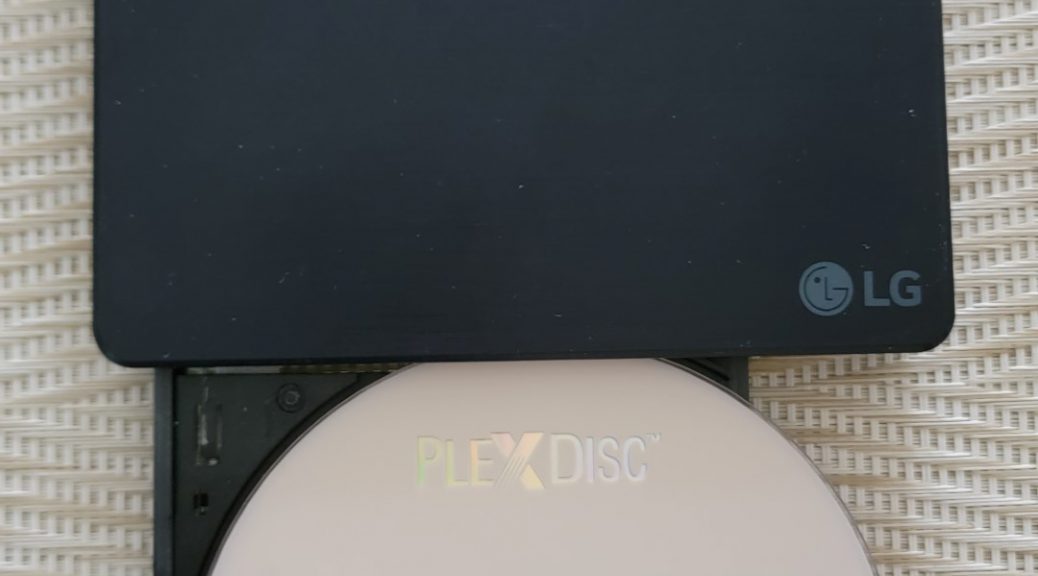 Burning the PlexDisc DVD+R Disc on the LG BP60NB10 optical drive with the 1.02 firmware – Part 2
Burning the PlexDisc DVD+R Disc on the LG BP60NB10 optical drive with the 1.02 firmware – Part 2
Hi everyone,
Today, we will be attempting again to burn a PlexDisc DVD+R disc in the LG BP50NB40 crossflashed to the BP60NB10 firmware 1.02. This time, we will burn the disc at a speed of 2.4x, the slowest and only speed it allows us to use besides the 8x speed we used before:
As we can see, the drive only supports either burning the disc at 2.4x or 8x. We will use the 2.4x:
The burning process was successful, but slower. It took 22 minutes to burn a disc:
The drive was able to read the disc at the full 8x speed:
The burning quality at 2.4x is considerably way better than the previous faulty burns at 8x:
The major issue here is the disc's usual quality issue in the 3.0 to 3.5GB segment.
This unit also supports setting the DVD+R disc book type to DVD-ROM to improve compatibility on older devices. It does this during the burning process: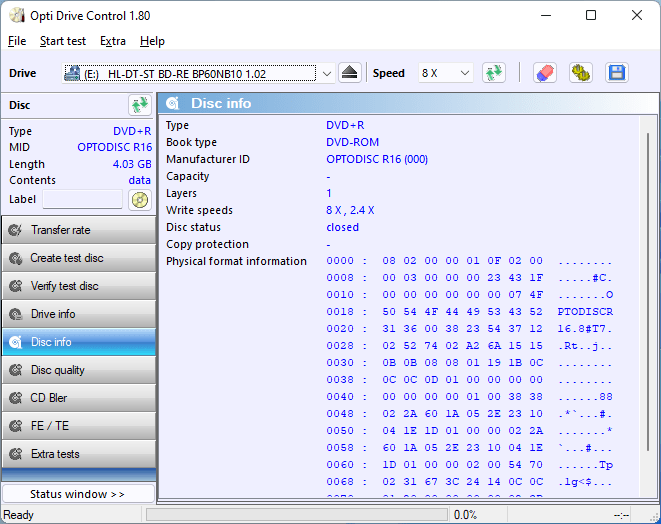 Here is how the burned surface looks: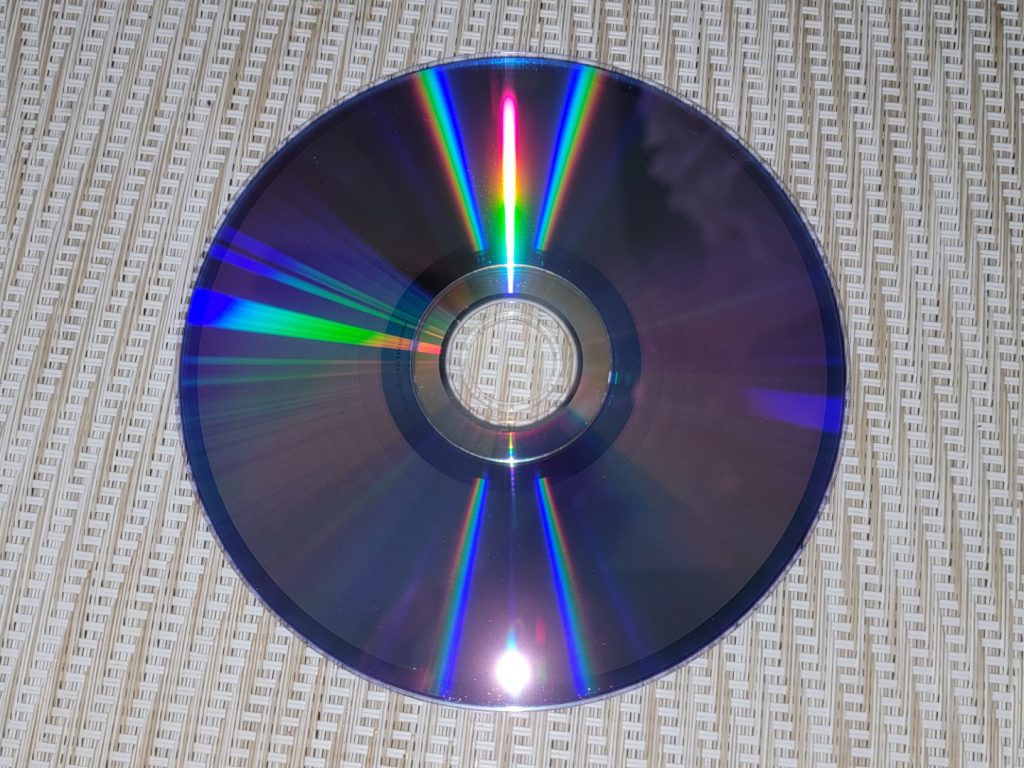 It has a few areas were the laser seem to have recalibrated.
Conclusion
The LG BP60NB10 seems to only be able to reliably burn these PlexDisc DVD+Rs at 2.4x. This takes about 22 to 24 minutes but the disc will be successfully burned and verified. LG needs to update the firmware to be able to burn at the full 8x without any issues. If you don't mind the slower speed, you can use this drive and burn your PlexDisc DVD+R discs at 2.4x.
You can get the drive and discs on Amazon at the following links if you wish to give it a try yourself: