The Western Digital 10TB WD Elements External Hard Drive
The Western Digital 10TB WD Elements External Hard Drive
Hi everyone,
Last week, I got a new Western Digital 10TB Essentials External Drive, which was on sale at $160 on Amazon:
The reason for getting this drive is that in today's world, digital content is growing by a lot, and files are taking more space than ever. Video resolutions are growing and so are the quality of music, which takes a lot of space. Recent development on newer audio and video codecs may keep the audio file size small, but then, there's those who store raw or compressed lossless media files, like FLACs or lossless H264/H265 videos.
I myself sometimes record my gameplay when I play Nintendo Switch games, and then I further encode this lossless recording to another HEVC using my NVidia GTX 1060 video card. This saves me between 2 to 5GB of file size. I'm also doing tests encoding my gameplay videos to the newer AV1 codec, that significantly reduces the video size while having a great quality at lower bitrates.
My 8TB drive will soon get full with so many content, encodings, data compression tests, server backups, and so on, hence my reason to add another drive (In reality, half of the disk is full). I found the $160 price very reasonable, considering my 8TB drive was also priced at $160 at Best Buy a few months ago.
When I purchased this drive on Amazon, it was actually not in stock, so I had to wait a few weeks, but it made it home. Here's the drive box:
Here are the sides:
And the back:
Opening the box, we find the drive well protected:
In the side, we can see the Power Supply and USB 3.0 cable, along with the user manual:
Here's the drive out of the box in its protected plastic pads:
Here, we can see the drive with the plastic wrap in place:
Here, we can see the drive USB 3.0 and power supply jack, and the power button: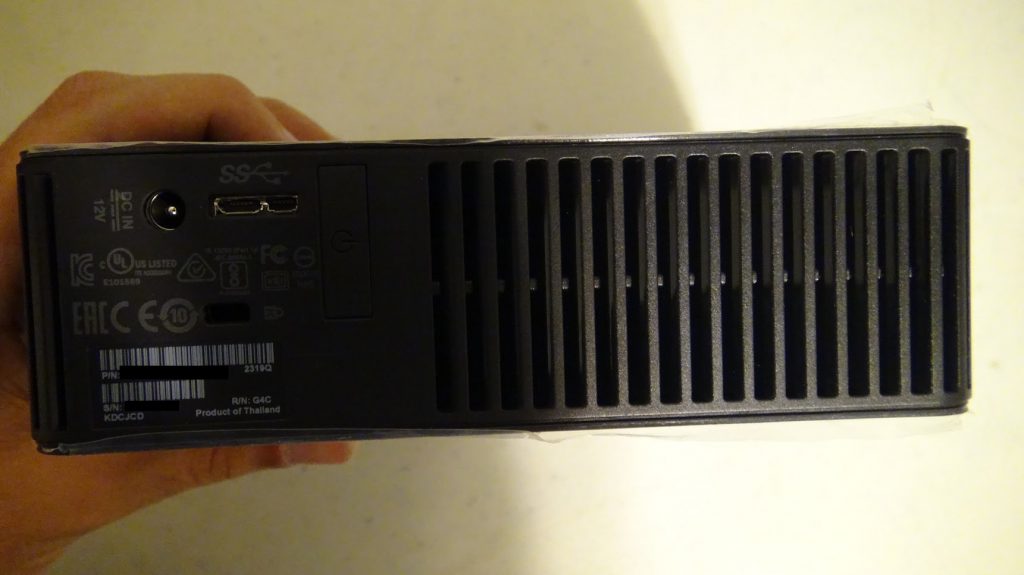 Here are the photos with the wrap taken off:
WD Elements 10TB 1

WD Elements 10TB 2

WD Elements 10TB 3
Here's the power supply in its bag:
And outside the bag:
The Power Supply has a barrel-type plug:
Next, we have the USB 3.0 cable:
Finally, we have the user manual: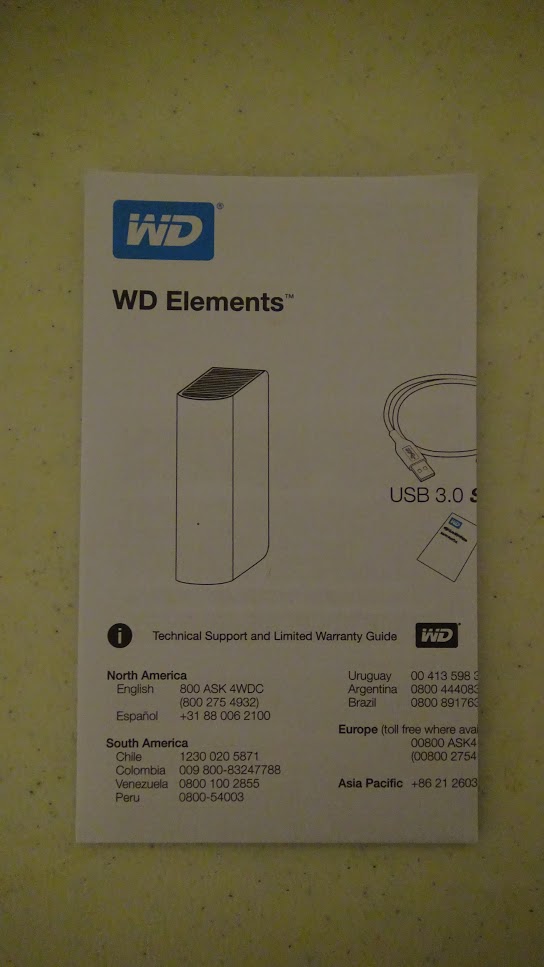 And that concludes this photo session. Later, I'll do a post shucking this drive and also share the benchmark to you.
See ya next time!